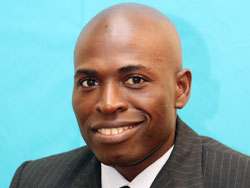 Floodlights are being installed at 11 recreation grounds across the island of Tobago.
Assistant Secretary of Education, Youth Affairs and Sport Huey Cadette disclosed on Wednesday that the Central Tenders Board (CTB) had approved tenders totalling $23 million to two Trinidad-based firms to do the job. They are Tek Engineering Limited and Tatec Limited.
The grounds to be floodlit are located at Mt Pleasant, Lambeau, Signal Hill, Speyside, Mt Grace, Calder Hall, Mt St George, Table Piece, Mt Gomery, Shaw Park and Moriah.
Cadette told the post Executive Council media briefing on Wednesday that work will begin this month with a scheduled completion date of June this year. He said meetings have been held with the contractors while site visits have been completed.
He said a series of community meetings will be held to sensitise villagers on the work to be done. He said the infrastructure works have already been done at the Cyd Gray Sporting Complex at Roxborough and it was only the bulbs and harnesses to be installed.
Meanwhile Cadette met the Tobago Athletic Committee (TAC) last week to discuss its plans for athletic meetings this year including the zonal primary and secondary schools meetings and the state of the athletic track at the Dwight York Stadium. He said the Assembly was very concerned with the progress of work on the track.
Cadette said the Assembly was prepared to fund the replacement of the track if the Sports Company of T&T was having problems in sourcing finance. He said the Division had implemented a robust management system to look after the needs of the various hard courts in the island in an effort to improve the facilities and to keep them in a continuous good condition.