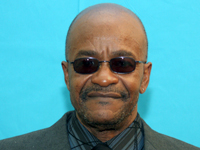 "I breathe a sigh of relief, because finally we have caught up. We are perhaps the only institution except the Central Bank of Trinidad and Tobago that can say – yes our financial statements are up-to-date", said Dr London as he announced that he will lay the THA Financial Statement for year ending 2009, at the 24th THA Plenary Sitting (Term 2009-2013), on Thursday 28th October, 2010.
Dr London publicly praised staff of the Division, whom he said worked with merit to ensure that not only the 2009 statement is ready but also all Financial Statements since the present Administration assumed office.
He added that among other things, the Financial Statement will clearly show the THA Contingencies Account revenues and expenditures and he "trusts that persons who receive the document will have no problem in understanding the document".