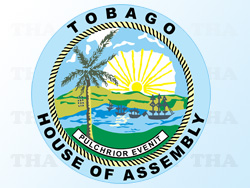 Road behaviour in Trinidad and Tobago needs to be improved and the road traffic laws have to be enforced, according to top road transport consultant Rae Furlonge.
He said a new dimension in road user habits has to be done and inculcated in the minds of motorists throughout the country.
Furlonge who is the consultant in the construction of roundabouts at the new Scarborough General Hospital and the Auckenskeoch/Claude Noel Highway Intersection said in an interview that he has experienced bad driving by motorists on the island's roads and one of the ways to stop this was a police presence. "I have seen motorists using the shoulder of the road at high speeds, dangerously overtaking also at high speeds and these habits can only be discouraged with a police presence," he added.
He said there have been complaints that motorists do not observe the roundabout signs and urged them to enter a roundabout on the left but giving way to vehicles on the right who were already in the roundabout.
He said the objectives of having a roundabout were to reduce delays, to reduce the risk of collisions and to reduce pollution.
Furlonge also urged motorists not to overtake or stop or put down or take up passengers at a roundabout.
The roundabout at the Auckenskeoch/Claude Noel Highway Intersection is expected to be completed by the middle of October.