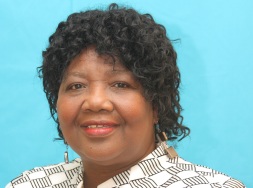 Rural communities are sometimes left out, but with the THA Division of Education, Youth Affairs and Sport's goal that no child should be left behind, the Roxborough Secondary School is poised to be a main centre for technical vocational training in Tobago.
The Division's Secretary Claudia Groome-Duke told reporters at Wednesday's at (6th July 2011) post- Executive Council media briefing that the workshop laboratories' capabilities in Roxborough as well as Signal Hill, Scarborough and Mason Hall secondary schools were to be upgraded.
The upgrade programme will allow for training in the Caribbean Vocational Qualification (CVQ) Levels One, Two and Three. Groome-Duke said the upgrade will give a student an opportunity that will be found in a workplace. She said the opportunities at Level Three will be such that even teachers can use the lab for their professional development in tech voc.
The Division is also expected to roll out two new programmes for young people. Added to the Student and Teacher Support Programme which catered for the needs of the "Under 30 per cent performers" is the Programme for Exceptional pupils. The Young Scholars Programme will provide accelerated learning in subject areas such as Mathematics, Language Arts and Creative Writing in the primary school and all subject areas in the secondary schools, Groome-Duke said.
For young professionals fresh out of university, the Graduate Apprenticeship Programme allows for their training in preparation for job opportunities in their profession as they bring their skills to bear on the development of Tobago. Groome-Duke said: "I think it is a very unique opportunity our young people who are returning to Tobago, professionals who would want exposure before they are employed.
The annual vacation camp for young people is on and there is a call for 2,500 young people to register. Groome-Duke explained that the Division has collaborated with the Sport Company of Trinidad and Tobago for the sporting aspect of the camp. The academic component will include the cultural elements of dance and music, social activities and other activities, she said.
Teachers and Principals have not been left out. Coming August 17 and 24, Tobago principals will participate in a "Renewal, Connection and Professional Enrichment" retreat and workshop. Also on the agenda for discussion are critical issues of 'principalship', dedicating time and context for schools' development plans that will seek to establish strategies aimed at maintaining dialogue with parents and other stakeholders. Among the aims is the development of a collective calendar of events that will be very important strategies for strengthening schools' involvement and relationships with communities.
Emphasising that there is well-documented evidence of the Division's programme for teachers' professional development, Groome-Duke said, so far 300 teachers have registered for this year's Teaching in the 21st Century Programme. She added that the Division will not rest until it deepens the kind of achievement in excellence as seen in this year's SEA results. It will continue to provide the necessary environment, training and programmes to ensure that this happens.