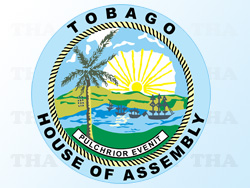 Prime Minister Kamla Persad-Bissessar has reiterated her commitment to hold "non crisis" meetings with THA Chief Secretary Orville London, "subject to mutually convenient scheduling", Minister of Housing, Land and Marine Affairs Dr Roodal Moonilal has said.
Also in a letter to London on Friday, Moonilal indicated that issues involving the constitutional arrangement between Tobago and Trinidad are included in the current public consultations on Constitutional Reform and urged that all officials of the THA take the opportunity to fully participate, including making submissions to the committee headed by Legal Affairs Minister Prakash Ramadar.
Moonilal was responding to a letter from London seeking an update on the decisions taken at his meeting with the Prime Minister, Finance Minister Larry Howai and himself on February 22.
The Housing Minister informed London in his letter that the Finance Minister and he were continuing to review any/all funding options for a THA Housing programme and that the appointments committee of Cabinet had been apprised of the concerns the Chief Secretary had raised on THA representation on relevant national Boards and committees.
With regards to the relationship between Ministers and THA Secretaries, Moonilal indicated that Ministers have demonstrated their willingness at all times to meet with the various Secretaries, while the Prime Minister had also emphasised to her Ministers the need to remain in contact and dialogue with all their counterparts in Tobago.
He said the collaboration of the Central Government in the revitalisation of the Tobago economy remained a key developmental objective of Government and all Ministries, particularly Finance, Tourism and Tobago Development and anticipated that the ongoing discussions between Ministers and THA Secretaries will identify specific strategies in this regard.