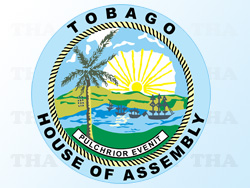 The THA Division of Tourism and Transportation has come up with a $60 million marketing plan for the rest of 2012 in an effort to woo local, Caribbean and international visitors to Tobago.
The plan developed by the division and the private sector was unveiled on Monday (19th March 2012) by the division's Marketing Manager Avion Hercules during the monthly Tobago Tourism Standing Committee meeting at the Blue Haven Hotel, Bacolet.
It includes the joint marketing initiatives that were started in Germany, Scandinavia, the United Kingdom and new and emerging markets for Tobago in Canada, the United States, South America and the Caribbean, the Tobago Go Go Campaign that was reinstituted in the three geographical areas, twitting the programme with tour operators in the various marketing places whereby the division will match their funds to bring a requisite number of bookings for Tobago. She disclosed that the Assembly invested £120,000 in the programme resulting in £13 million in revenue on the ground.
She explained that the programme was aimed at forward bookings to Tobago between December 2011 and April 2012 for packages of seven nights with travel being completed no later than December 31 2012. She reported that Tropical Sky had recorded a massive 500 per cent year on year increase over bookings made within January 2011 and the same period this year, Virgin Holidays numbers were also up and Carib Tours whose numbers were up almost 200 per cent. "What we are seeing is that our Go Go Campaign is working," she stressed.
Hercules said the division will give the first prize in the Canada Got Talent show, screening for which started last Sunday while the website will go live to be seen by 6 million viewers in the greater Toronto area, Vancouver and Calgary; a one-year travel agents certificate programme was also being conducted for the first time in Canada.
Tourism and Transportation Secretary Oswald Williams disclosed that there were in excess of 927,000 visitors to Tobago in 2011, up from 850,000 in the previous year, while last year there were 32,236 international visitors. In January and February of this year there were 4,300 international visitors.
However, Williams said the meeting agreed that a team hold discussions with Caribbean Airlines and Transport Minister Devant Maharaj to discuss the problems on the air bridge as well as international and Caribbean connections by the airline with Tobago. He said there was also need for a second service between Tobago and New York since American visitors do not stay more than three or four days at a destination.
Hotel and Tourism Association President Nick Hardwick reported that between 15 and 20 per cent of the properties in the hospitality industry in Tobago were in debt with banks. He said the Banker's Association had informed his association that Tobago was not alone since such properties nationwide had owned banks in excess of $750 million.
He pointed out that a number of properties in Tobago needed refurbishing since they were allowed to deteriorate due to the shortage of funds.
Hardwick said although occupancy levels at the various hotels and guesthouses were down to between 45 and 50 per cent there was need for investment in six new hotels of between 175 to 200 rooms to bring the room stock up to between 1,500 to 1,700 high end rooms.
Newly appointed chairman of the Tourism Development Company (TDC) Rajiv Shandilya said one of the areas the company was seriously looking at was marketing and it would vigorously pursue the branding of Trinidad and Tobago and ensure it was recognised worldwide. He said the TDC was looking for growth and sustainability with a campaign of "heads in a bed".
Shandilya said there was an air bridge problem between Trinidad and Tobago that needed to be solved quickly.