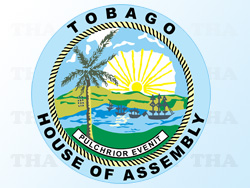 Since May 31st, 2011, the Division of Finance and Enterprise Development has been actively leading efforts to transform the local economy and stimulate growth in the Tobago small business sector. To date, over 100 local entrepreneurs have received Business Readiness Training and the Business Development Unit (BDU) and the Unit has disbursed Enterprise Assistance Grant funds of close to $2 million.
Further to these developments, Secretary of Finance and Enterprise Development, Dr. Anselm London, announced today that in an effort to provide continued support and forge cooperative partnership among local entrepreneurs, the BDU will initiate a Business Client Network. The first interactive forum, which will see the involvement of the first 100 Enterprise Assistant Grant Programme recipients, will take place on Monday (31st October, 2011) at the Panam Building in Bon Accord, from 5.00 pm – 8.00 pm.
This learning environment will allow for business people to exchange strategies and specialized information, harness new innovations and exploit professional opportunities for the benefit of building the local economy.
Dr. London has stressed that for Tobago's economy to experience a substantial level of growth, the business community must have a collective interest and action-based approach to such. It is hoped that through forming cooperative relationships, Tobago's entrepreneurs can venture into high potential, growth companies, such that can be funded by the Tobago House of Assembly's Venture Capital Fund and would see participation in the COVE Eco- Industrial and Business Park.
As a highlight of the networking experience on the 31st, prominent local business icon, Norris Phillips will deliver a motivational talk and share insightful strategies.