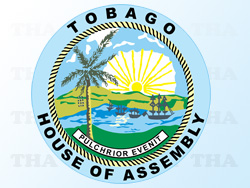 The Tobago House of Assembly (THA) will debate Tobago's disaster preparedness efforts on Thursday's (22nd August 2013) at the monthly plenary sitting of the House of Assembly.
A motion in the name of Chief Secretary Orville London noted that natural disasters have had a negative and sometimes devastating impact on Tobago's infrastructure and the quality of life of its residents.
It said all sectors of the society have the responsibility to collaborate in preventive and mitigation measures that would decrease any negative impact and the Tobago Management Agency (TEMA) had the responsibility to coordinate the implementation of comprehensive disaster management, through the phases of prevention and mitigation, preparedness, response, recovery and rehabilitation.
The motion stated that all Divisions of the THA, other governmental agencies, private sector organisations and civil society have been collaborating in all aspects of the process.
The sitting begins at 1.30 p.m. and will be carried live on Tobago Channel 5.