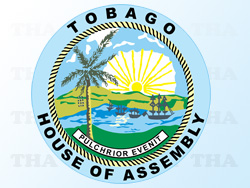 The Division of Agriculture, Marine Affairs, Marketing and the Environment's Department of Natural Resources and the Environment will be hosting the Annual International Coastal Cleanup 2013.
These exercises will take place on Saturday September 21st 2013 at beaches including Courland Bay, Plymouth/BlackRock, Minister's Bay (Bacolet), Carapuse Bay (Belle Garden), Prince Bay (Roxborough), Little Rockley Bay (Lambeau) and Tyrrell's Bay (Speyside).
However, to raise awareness and support for this globally recognized Cleanup initiative, the Department of Natural Resources and the Environment will be hosting an official launch of the event. This will take place on Tuesday September 17th 2013 at 11:00am at the atrium of the Gulf City Mall, Lowlands.
Secretary of D.A.M.M.E; Assemblyman Godwin Adams and Administrator Mr. Ritchie Toppin will be bringing remarks at this launch.
The Annual Coastal Cleanup exercise seeks to engage volunteers in collecting debris from rivers, streams, lakes and seas. Additionally, data collected from this exercise will be used to identify sources of marine pollution, examine trends in pollution associated with particular debris items and increase awareness about the threats of marine debris.
Members of the media are invited to cover the official launch as well as the Coastal Cleanup exercise.
For further information please contact the Corporate Communications Unit of D.A.M.M.E. at 635-1612.