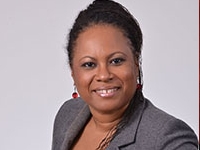 The Division of Community Development and Culture intends to respond to the people's mandate given to the new administration of the Tobago House of Assembly (THA) by transforming the Tobago economy through sustainable community initiatives.
Secretary of Community Development and Culture Dr Denise Tsoiafatt Angus said the road to realising healthy sustainable communities through culture and community oriented initiatives is long and indeed challenging but "we must at least endeavour to fulfil the mandate given to us in January 2013 by the Tobago electorate".
The Secretary disclosed a number of initiatives including two new ones to achieve this – the Tobago Creative Arts Elite Development Training Programme and the Tobago Cultural Forms Educational Multidisciplinary Arts Showcase.
Angus said the Division of Community Development and Culture believes that by strengthening the performing arts through training and professional development for artists, art administrators, and production staff, a strong professional cultural industry can develop in Tobago which can then contribute to the Assembly's economic diversification trust.
She said the objective of this programme is to develop a new creative model geared towards artiste training and development in an effort to promote professionalism in the arts.
Angus said the new Tobago Cultural Forms Educational Multidisciplinary Arts Showcase is an upgraded music tuition programme that will place emphasis on "music literacy" as a foundation for general musicianship and workshops for pan arrangers, jazz instrumentalists as well as the establishment of a youth steel orchestra and a conventional orchestra.
She said the fact that tourists are no longer coming for just sand and sea but also for the cultural and heritage experiences, the Board of the Tobago Festivals Commission has been mandated to move the Heritage Festival period of two weeks to a year round experience. As a result, she said, the opening night of this year's Heritage Festival on July 12 begins the cycle for 2013 that does not end until the opening night of the 2014 festival. "This has started by moving Folk Fiesta to the Saturday night on the eve of Blue Food Festival so that a complete package can be marketed for that weekend," Angus added.