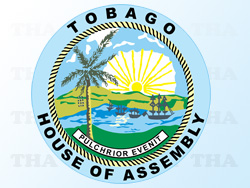 The Department of Natural Resources and the Environment (DNRE) within the Division of Agriculture, Marine Affairs, Marketing and the Environment (DAMME) has issued a Cow itch (Mucuna pruriens) Advisory.
In view of the spate of Cow itch problems experienced thus far in this dry season and during previous dry seasons, this Advisory informs on control measures of the species and cautions the public about the itching effects of the pubescent/hairs on the mature pods.
CONTROL
Cow itch can be controlled through the following means:
• Diligent and manual clearing/ cutlassing of the vines especially, in the wet season before the fruits/pods mature or ripe
• Spraying the species with a broad leaf herbicide e.g. roundup, during early morning or late afternoon when the weather is neither hot nor windy
• Clearing the species with an air-tight and air-conditioned machine e.g. a Bacho loader or excavator
• All the seeds should be thoroughly burnt to prevent their germination and further dispersal
CAUTION:
Note that light fires may scarify Cow itch seeds and cause them to germinate faster.
However, if a person feels compelled to burn Cow itch during the Fire season (December 1st in one year to June 30th the next year), such person should apply for a Fire Permit from any Fire Station or through a Fire Guardian before setting any such fire in Trinidad and Tobago.
FOR IDENTIFICATION
Cow itch pods with dangerous hairs
Source: Ton Rulkens for Flickr http://commons.wikimedia.org/wiki/File:Mucuna_pruriens_-_pods_(4644817054).jpg