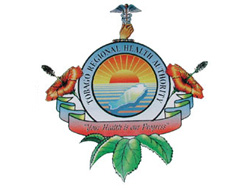 The Division of Health and Social Services (DHSS) and the Tobago Regional Health Authority (TRHA) advises of the commissioning of the Tobago Hospital Laundry, located in Shaw Park.
The Project Manager, Edwards & Partners Limited (E&P) has advised that commissioning of the Tobago Laundry is scheduled from October 14th, and has given the assurance that everyone is working to have this final process for the hand-over of the Laundry achieved.
The TRHA also takes this opportunity to allay all fears that the equipment would have been affected due to the delay in the opening of the Laundry. The public is advised that the state-of-the-art equipment on site has been protected from rust with measures taken to maintain appropriate air quality. Similarly, the warranty and defects liability periods would start after the Commissioning to ensure defects are dealt with and not at the expense of the TRHA or DHSS. A further update would be provided on the Commissioning process and scheduled activities.