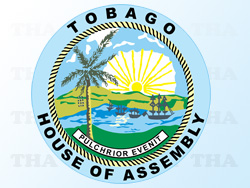 It has been more than one year since Prime Minister Kamla Persad-Bissessar met with Tobago House of Assembly Chief Secretary Orville London.
London said he recently wrote the Prime Minister, in correspondence dated October 15, 2014, repeating his request to resume discussions on a number of critical issues.
The two leaders last met on June 14, 2013 and had committed to meet within three months to resume discussions on matters that would assist in the formulation of "administrative and legislative mechanisms for the promotion of harmony in the affairs of Trinidad and Tobago."
London told the media, during a press briefing at the Calder Hall Administrative Complex on Tuesday, that he sent correspondence to the Prime Minister, dated July 29, 2013. A meeting was then scheduled for March 27, 2014, but was cancelled. London said he wrote the Prime Minister again and expressed "my disappointment that the meeting will not take place on the scheduled date," and requested that it be rescheduled.
Upon sending the second letter, the office of the Prime Minister sent correspondence, dated April 2, 2014, stating that the Prime Minister "wishes to convey to the Chief Secretary that the contents therein are duly noted."
London said he was disheartened that the THA had received no further communication on the reconvening of discussions "in accordance with Section 31 of the Tobago House of Assembly Act 1996." He said the outstanding issues to be discussed including the constitutional and legislative amendments towards self-government, improvement to the ANR Robinson International Airport, and the challenges on the air bridge and the sea bridge. London and the Prime Minister last met 16 months ago.