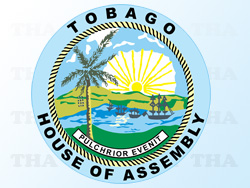 Chief Secretary Orville London wants to meet with new National Security Minister Brigadier Carl Alfonso to discuss crime measures in Tobago.
London would like the Minister to state his Ministry's position on Tobago Development Minister Dr. Delmon Baker's statement that people are more likely to be shot dead in Tobago than in Trinidad.
He noted that former minister of national security Gary Griffith, in a letter published in the press on Wednesday, described Baker's statement as "totally unfortunate and erroneous".
London said he has provided enough evidence to support his statement and he hopes that Minister Baker will protect Tobago's image by apologising for his erroneous and harmful statement.
The Chief Secretary said the statistics, supported by facts and public opinion, weigh so heavy that he hopes the "Minister will put back on his jacket and try to ensure that he does what is necessary to address the issue that is having such a deleterious effect on the image of Tobago".
"It's not about 'gallerying' and making noise but about doing what you are sent there to do." He also called on Baker to fulfil his duties to the people of Tobago," he told reporters at Wednesday's weekly media briefing at the Administrative Complex, Calder Hall.
"Once again, I am urging the Minister to 'man up' and just apologise and let's get this thing over with," London added.
In addition, London hopes to get an update on outstanding projects—including the construction of police stations at Roxborough and Old Grange, the Fire Service headquarters, the new fire station at Courland, the prison at Hope—and to discuss tourism-oriented policing and Tobago's security.
This will be the fifth minister of national security London will meet in five years to discuss these issues.
The Chief Secretary is also seeking to have Tobago's crime statistics separated from Trinidad's.