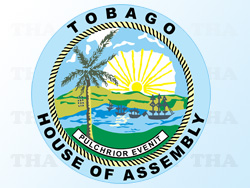 Chief Secretary Orville London has written Prime Minister Kamla Persad-Bissessar requesting a feedback on six issues he had raised at their meeting on February 22 2013.
The letter dated March 13 2013 noted that the issues raised required urgent attention but to date he had received no response from her or the Minister of Finance Larry Howai and the Minister of Housing, Land and Marine Affairs Dr Roodal Moonilal who also participated in the discussions.
The issues discussed at the meeting were the review of the process for the granting of internal self-government to Tobago, review of the relationship between Ministers of Government and Secretaries in the THA, funding for the housing programme in Tobago, THA representation on relevant national boards and committees, quarterly "non crisis" meetings between the Prime Minister and the Chief Secretary and Central Government collaboration in the revitalisation of the Tobago economy.