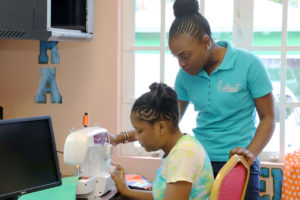 Twelve young people living in the village of Castara recently participated in a creative design programme at the Castara Youth Development Centre.
The programme ran from September 7th to 28th and was hosted by the Division of Sport and Youth Affairs as it works to create more opportunities for youth.
Participants learned to craft items including clutch purses, fabric earrings, and necklaces. The goal of the programme is to teach a skill that could become a viable business.