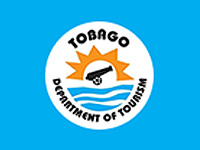 The world's largest cruise ship company, Carnival Cruises Lines has added Tobago to its destinations starting next year, 2016.
The announcement came as part of a series of new longer voyages the cruise line will be offering.
This will mean ten thousand six hundred and forty two Carnival Cruise Line passengers will visit Tobago and brings to eighty one thousand and fifty cruise passengers expected to come to the island during the 2015/2016 cruising season.
Secretary of Tourism and Transportation Tracy Davidson Celestine said the news was good for Tobago's growing cruise industry.
She said, "This year we saw a two hundred percent growth in Cruise Ship guests coming to Tobago and next cruise season we are again going to see double digit growth. This is testimony to the hard work that we are doing as a Division and as the THA and what we really want to see is Tobagonians taking advantage of the opportunities this presents."
The Secretary added, "We have to prepare for more passengers, we need to ensure that when the guests come here we have enough activities for them, whether that means tours, craft, food, water sports etc, we need our people to be entrepreneurs. Look at what is possible and plan for the next season. We can only create the opportunities it's for the people of Tobago to now take advantage of them."
Ships including Carnival Miracle, Dream, Glory and Sunshine will be visiting ports like Bonaire, Martinique, Dominica, Grenada and Scarborough.
Terry Thornton, senior vice president of itinerary planning at Carnival said, "Based on feedback from our guests and travel agent partners, we're delighted to offer these longer length voyages which provide vacationers an opportunity to visit some of the world's most breathtaking destinations while enjoying all the wonderful on-board innovations and features found aboard Carnival's ships."
Scarborough, Tobago will be visited by the Carnival Sunshine ship beginning in February 2015.
Tobago will be part of an itinerary that includes St Maarten, Dominica, Barbados, Scarborough, Grenada, Martinique, St Kitts and St Thomas.