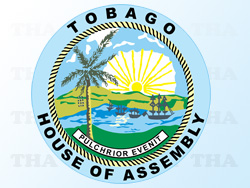 The Tobago Carnival Committee of the Festivals Commission held extensive meetings with various stakeholders to ensure that there was a collaborative approach to 2014 Carnival activities.
Secretary of the Division of Community Development and Culture, Dr Denise Tsoiafatt-Angus said the process was essential as the approach to the annual activities was more business oriented. The Secretary was speaking at Wednesday's Post Executive Council Media Briefing.
The Division of Community Development and Culture launched Tobago's 2014 carnival season in November 2013 at the Magdalena Grand Beach Resort. Dr Tsoiafatt-Angus said the launch, which was the earliest in Tobago's history, was held in 2013 because the Division wanted band leaders and masqueraders to be more ambitious in their carnival offerings and "to think about Mas as a business", as well as ensuring that this year's carnival will be the best ever.
In December, the first tranche of grants totaling $126,000 was awarded to the 42 registered junior and senior bands in the small, medium and large band categories. This early support allowed bands to have carnival costumes ready for sale in good time. A further $126,000 was distributed two weeks ago at a second tranche.
The Division is evaluating the Dwight Yorke Stadium car park area for staging a Carnival City. Tobago's Carnival Committee is in the process of designing a Carnival City to be the focal point of Tobago mas for the two-week period.
An added benefit of a Carnival City is that it will decrease expenditure on infrastructure and allow for entrepreneurs to be in one space. "It all benefits the economic development of people who live in our communities," said Tsoiafatt-Angus, adding: "We're encouraging everyone, whether vendor, entrepreneur, costume maker, or a reveler looking for some fun. There will be something for everyone during this Carnival period."
Bago Carnival 2014 will be staged at an estimated cost of $8 million.