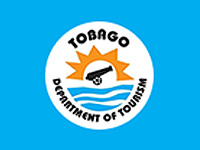 On Boxing Day, Friday December 26th 2014, two cruise ships will arrive at the Port of Scarborough with a total of 2800 passengers.
The Division of Tourism and Transportation will work with stakeholders to ensure that our guests are able to visit the numerous attractions that Tobago has to offer in an efficient manner.
This would mean partnering with the Tour Operators and the Taxi Drivers Associations to provide sufficient transportation for guests who have pre-booked tours and those who exit the vessels in the hope of getting a taxi to take them to their destinations.
The Division of Tourism and Transportation will also work to ensure all the sites under its control remain open on the holidays and encourage other private sector entities to provide services on Boxing Day.
As Tobagonians would have noticed, this cruise season has seen a significant increase in the number of guests coming to the island with a total of four vessels making their maiden voyage to Tobago. This has been as a result of the hard work put in by the officers of the Division and this has resulted in a more than 200 percent increase in expected cruise passengers for the winter season with an estimated spend in Tobago of an additional $10 million injected into the economy.
In addition to the phenomenal growth in cruise arrivals, Tobago is also experiencing an uptake in international passenger arrivals this winter period when compared to last year. Added to that is the announcement of additional flights to the island out of Europe from British Airways and the return of Virgin Airlines.
This means additional opportunities for Tobagonians including tour operators, taxi drivers, craft vendors, street food vendors, restaurateurs, waiters, owners of car rental businesses, guest house owners, hoteliers, gas station operators, bar owners, farmers, fisher-folks. In short, this is good for all Tobagonians.
This is why the Division of Tourism and Transportation continues to encourage our people to seize the opportunities being provided by the increased visitor arrivals and encourage all Tobagonians to protect Tobago's tourism product including its good name of being a clean, green and serene island paradise.