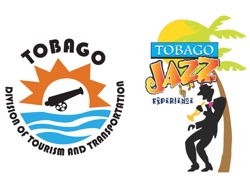 More than 40,000 people will be in Tobago for the Tobago Jazz Experience from April 19 to 27. The popularity of the annual event has resulted in sold-out flights, almost sold-out ferry tickets and accommodation. Both the Port Authority and Caribbean Airlines are exploring additional means to accommodate more travellers to the island.
Over 40,000 visitors were culled from the total number of flights and ferry tickets scheduled and sold from April 16 to 29. Representatives from Caribbean Airlines confirmed that flights from Trinidad to Tobago during 16 and 26 April are sold out. Extra flights have been added to the usual 22 on most days but these are also sold out.
An official from the Port Authority of Trinidad and Tobago has also stated that ticket sales for the ferry have been going fast. The official added "we are still looking for ways to accommodate persons who want to experience Jazz on the island."
Most hotels, villas, guest houses and bed and breakfasts are saying "no more room" for the period 16 – 29 April. Limited accommodation is available and "anyone still interested in coming to the island should book without further delay," advises Christopher James, President of the Tobago Hotel and Tourism Association.
According to the Division of Tourism and Transportation (DOTT) tickets for the World Music Night on the 25 April have been sold out. This is in large part due to the headline act John Legend. Other performances at that show include Dil-e-Nadan, Bunji, Faye Ann and the Asylum Vikings and Brandy.
But all is not lost. Event coordinator, John Arnold says that 2500 more general admission tickets will be made available for the night.
Limited tickets are also still available for Youthopia on Saturday, featuring NBC's The Voice winner, Jamaican Tessanne Chin; and for Beach Jazz Fiesta on Sunday, with Keyshia Cole and soul masters Earth Wind and Fire.
Background Information:
The Tobago Jazz Experience is owned by the Division of Tourism and Transportation of the Tobago House of Assembly and it is one of the many initiatives used to increase Tobago's visibility in the local, regional and international tourism market. The annual festival presents an opportunity to promote the Tobago brand, stimulate economic activity for the Tourism Business Unit and showcase to the world everything the island has to offer.
Schedule
Jazz in the East – Saturday 19 April, Speyside Recreational Grounds, 5 pm
Hillside Jazz – Sunday 20 April, Signal Hill Recreational Grounds, 5 pm
Mt Pleasant Sports Day – Monday 21 April, Mt Pleasant Recreational Grounds, 11am
Buccoo Goat Races – Tuesday 22 April, Buccoo Integrated Facility, 1 pm
Jazz on the Waterfront – Wednesday 23 April, Scarborough Esplanade, 6 pm
Northside Jazz – Thursday 24 April, Castara Beach, 1 pm
World Music Night – Friday 25 April, Pigeon Point Heritage Park (PPHP), 7:30 pm
Youthopia – Saturday 26 April, PPHP, 7:30 pm
Jazz on the Beach – Saturday 26 and Sunday 27 April, Mt. Irvine Bay, 11 am
Beach Jazz Fiesta – Sunday 27 April, PPHP, 4 pm
For more information visit: www.tobagojazzexperience.com