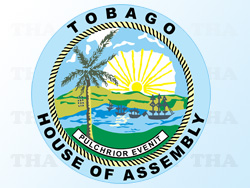 The Ministry of Environment and Water Resources has forced the closure of the Tobago reforestation programme putting 100 workers on the breadline.
The project which falls under the National Reforestation and Watershed Rehabilitation Programme (NRWRP) was established in 2003 with a mandate to increase the rate of forest regeneration with an aim to mitigate the deterioration of the environment.
Traditionally the NRWRP worked through community groups to meet the needs to repair, preserve and protect the nation's forests, watersheds, wetlands, flora and fauna. There are three such groups operating with 33 workers each in Tobago.
However, NRWRP Acting Programme Co-ordinator Dominique Pierre Louis has informed the Tobago groups by latter dated July 13 2012 that the Ministry has changed the operation and outlook of the programme and was focusing on a different aspect of reforestation. "It is proposed that new policies and objectives are to be undertaken by the programme in the near future," Louis said.
Louis told the groups that in the light of this, the operation and implementation of the NRWRP will shift from being community based to having company groups responsible for the maintenance of given areas. However, the Tobago groups were not given any assurance that they would be engaged in the new programme if they formed companies to carry out the job.
Commenting on this development THA Chief Secretary Orville London said the ministry's action was carried out without any consultation with the Division of Agriculture, Marine Resources, Marketing and the Environment. He added that Secretary of the Division Councillor Gary Melville has been instructed to submit proposals for a reforestation programme for Tobago for urgent consideration at Wednesday's (8th August 2012) weekly Executive Council meeting.