URP Receives International Agriculture Training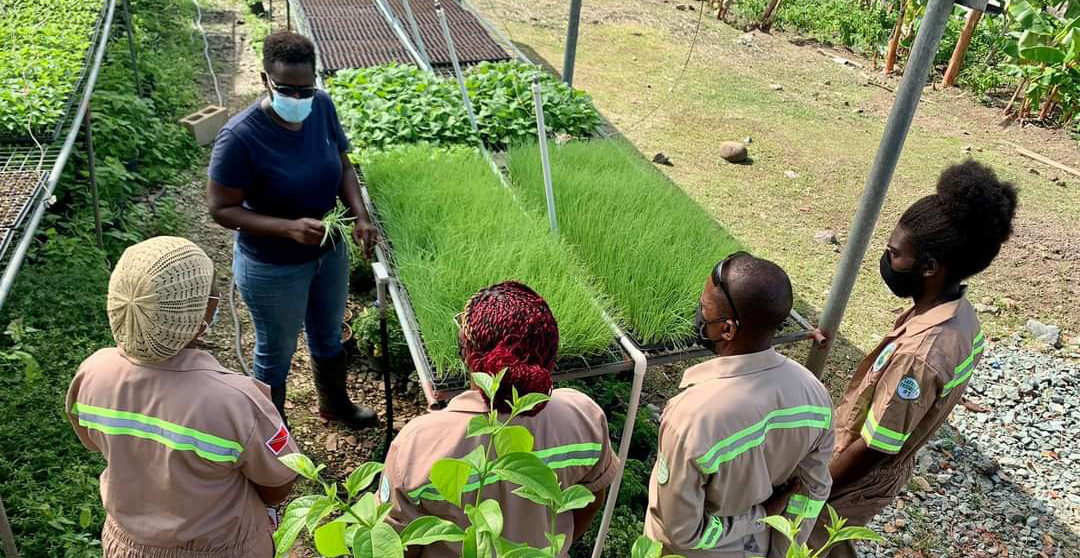 Unemployment Relief Programme (URP) participants are becoming better farmers through practical agricultural training via the three year 'Farmer-to-Farmer (F2F)' virtual training programme, a joint initiative of the University of Purdue in collaboration with the University of the West Indies.
Last April, Purdue University's International Programs in Agriculture (IPIA) and Purdue Cooperative Extension announced the USAID John Ogonowski and Doug Bereuter Farmer-to-Farmer (F2F) program, funded by the United States Agency for International Development (USAID). The programme provides technical assistance from US volunteers to farmers, agribusinesses, and other agriculture sector institutions in developing countries.
Due to the pandemic, the programme implemented a virtual volunteer assistance strategy to support host organizations. In Tobago, the URP participants have been tutored by Ohio State Extension volunteer, Jacqueline Kowalski, in agricultural techniques to improve vegetable seedling production, report keeping and starting seeds, as well as good agricultural practices.
In addition, Purdue volunteer and local farmer Adanna Piggott has tutored participants on starting seeds and seedling care.
"The Farmer-to-Farmer programme is beneficial to URP because it introduces participants to components of agriculture that they may not have been exposed to through their practical experiences on their various plots. They will be exposed to technologies not readily seen in Tobago and the best practices of certain activities in agriculture," Piggott said.
URP is a programme within the Division of Infrastructure, Quarries and the Environment. The Division continues to support the THA's goal of human capacity building.