Towards An Energy-Efficient Island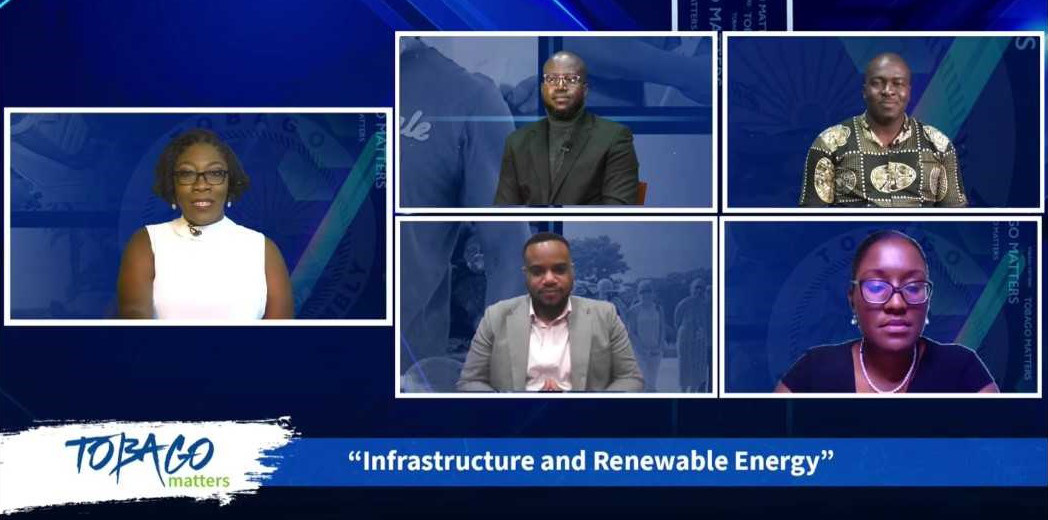 Tobago Matters, a THA production, continued with a focus on 'Infrastructure and Renewable Energy' on Saturday, 31st July. The series updates the general public on everything THA and fields questions as well.
Infrastructure Senior Technical Coordinator Abdallah Chadband and Manager of Energy Resources at the Division of Education, Innovation and Energy (DEIE) Melanie Trim were part of the panel. In case you missed it, here are some of the Q&A's.  
What are some of the goals of the Energy Unit within the Division of Education, Innovation and Energy?
Goals include reducing Tobago's carbon footprint, increasing renewable energy penetration on the island, and reducing greenhouse gases by 50 percent by 2030.
How can energy be conserved?
Energy efficiency practices conserve energy and allow you to save money – outfit buildings with motion sensors and turn off appliances and lights when not in use. Using LED bulbs is significantly more energy-efficient than incandescent bulbs.
How can homeowners prevent landslips?
Follow good practices including hiring a tradesman to install guttering. This helps to prevent excess water from moving about perimeter surfaces of the land, causing erosion. Slash and burn farming is discouraged as it exposes Tobago's hillsides and slopes unnecessarily. In addition, when rain falls there's sediment transport which increases the chances of flooding.
How can a homeowner build on a proper foundation?
Buy appropriate materials when building a home, which can prevent uneven settlement of the soil beneath a foundation. Avoid using organic soil; instead use properly graded materials which can be obtained at hardware stores and certified quarries on the island, including the Studley Park Quarry.
Watch the full episode on the OCS Facebook Page: www.facebook.com/OfficeoftheChiefSecretary
The next topic 'Preparing for the Future' comes up on August 14th and questions can be sent to: 688-4040.