Top Catch Gets Environmental Award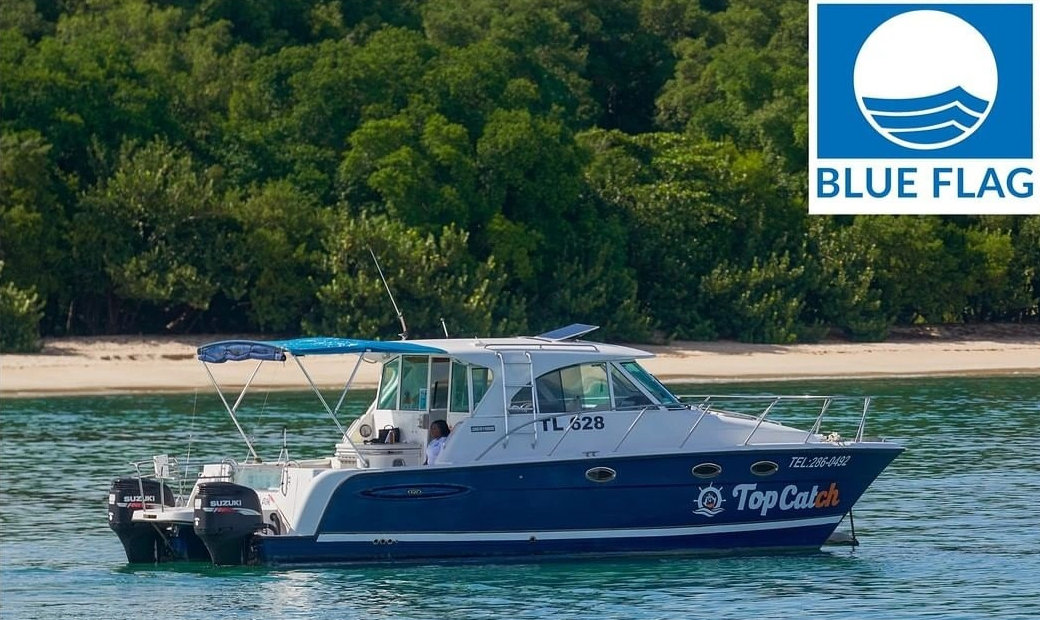 The respected Blue Flag was awarded to Tobago tourism boat operator Top Catch Charters by the International Blue Flag Jury. This made the boat operator the only Blue Flag awarded boat in the English-speaking Caribbean.
The environmental award indicates that Top Catch Charters operations has complied with set environmental standards inclusive of management, education and information, safety and responsible processes around the notion of sustainability.
Tobago Tourism Agency Limited (TTAL) Director of Product Development and Destination Management Narendra Ramgulam said the achievement distinguishes Tobago from other Caribbean islands.    
"This Blue Flag award for Top Catch helps showcase the strong environmental work that has gone into setting Tobago apart from its regional competitors. It is the first time that a boat operator on the island has achieved this feat and this hopefully will act as a catalyst for other operators to jump on board, because it is the right thing to do sustainably for the destination. It is a step in the right direction as we position Tobago in line with its brand and identity," he said.
TTAL partnered with Green T&T, who's the National Coordinator for Blue Flag in Trinidad and Tobago, on the initiative. Additionally, the boat operator received grant funding through the UNDP Global Environmental Facility Small Grants Programme (GEF SGP) Green Innovator Challenge in Trinidad and Tobago, which enabled them to apply for the Blue Flag programme.
Top Catch Charters provides eco-friendly tours while doing their part to aid environmental responsibility, such as not using single use plastics and providing locally sourced materials such as calabash and bamboo. The certification helps in supporting a Blue Economy.
The Blue Flag programme is managed by Denmark's Foundation for Environmental Education.