Buccoo Boardwalk Commissioned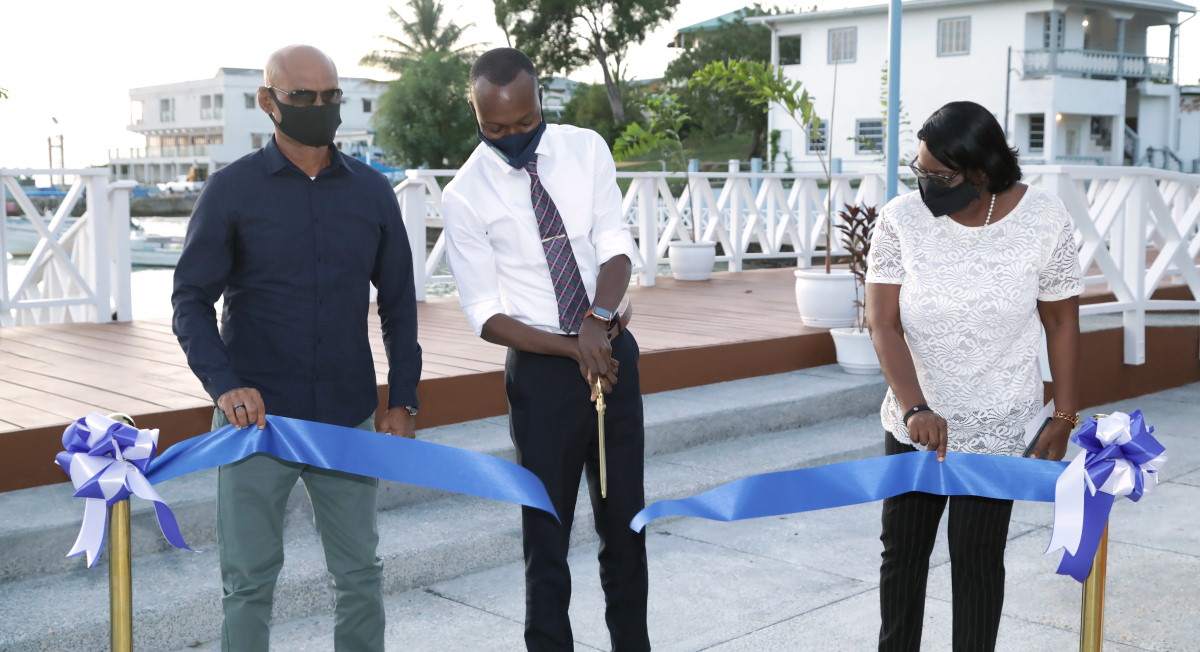 It's a village known for its Reef, the Goat and Crab Race, and Sunday School, and now it has a boardwalk that visitors can enjoy.
THA officials, community-based and tourism stakeholders gathered for the official commissioning of the Buccoo Boardwalk project, which took place on Monday (November 29th).
THA Chief Secretary Hon. Ancil K. Dennis indicated that improving the village's beachfront had been a priority of the THA
"I determined that one of the priority plans or projects for this community had to be the refurbishment, the upliftment and the improvement of the Buccoo beachfront, because we had a very popular and beautiful community with some of the most beautiful people in the country…and here we had a beachfront that was quite dilapidated and was unbecoming of the people of Buccoo and Tobago by extension. And therefore, we had to fix it," said Dennis.
Buccoo Village Council Public Relations Officer Winston Pereira said the Boardwalk reflected the beauty of the community and its people.
"We look forward to continual strengthening of the collective relationship forged between public sector, private sector and community stakeholders with a view to harnessing the socio-economic benefits that can and will be derived through this integral community-based tourism asset," said Pereira.
During the commissioning, THA Chief Administrator Bernadette Solomon-Koroma thanked the Division of Infrastructure, Quarries and the Environment for helping in the transformation of the space through their clean-up efforts and the demolition of the old jetty. In addition, she thanked the Trinidad and Tobago Electricity Commission for the relocation of some poles and encouraged visitors to take care of the space.