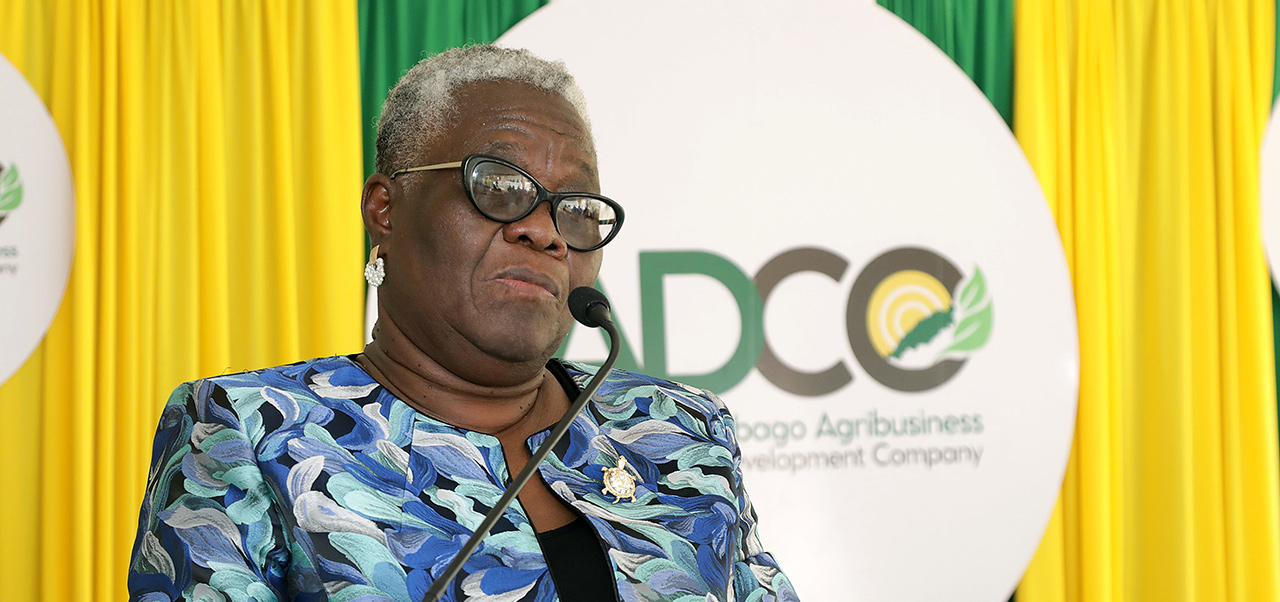 Tobago Agribusiness Development Company (TADCO) was officially launched on December 10, 2020, under the Division of Food Production, Forestry and Fisheries, through the amalgamation of the Tobago Cassava Products Limited, Tobago Cold Storage and Warehouse Facility Limited, and the Fish Processing Company of Tobago Limited.
"TADCO focuses on the local farmer, fisherfolk and agro-processor. We are hoping to have food security in Tobago and TADCO is going to do product development," said Chairman Pathleen Titus.
TADCO is building a factory in Goldsborough and Titus said completion is anticipated by the end of this year.
"We have all the equipment on island so we're going to be up and running as soon as the building is finished. The major part that has to be completed is the refrigeration."
The factory will produce many items including cut vegetables, composite flour such as sweet potato and cassava, precut roots and tubers.
"We have a Primary Production Unit which is already engaging farmers, and we are finalizing the contract for farmers to provide us with the raw material to carry out production," added Titus.
THA Chief Secretary and Secretary of the Division of Food Production, Forestry and Fisheries (DFPFF) Hon. Ancil K. Dennis said strengthening the skills of farmers is key.
"Training is a critical area to ensure that our farmers have the capacity-building opportunities necessary for them to maximize the resources being provided. Training and education are important in the sector and we will continue to place emphasis on that," he said.
The THA will be calling on associations and individuals within the sector to lend support through training.
The officials were members of a panel on 'Tobago Matters' on Saturday, 11th September, discussing the topic of Food Security.