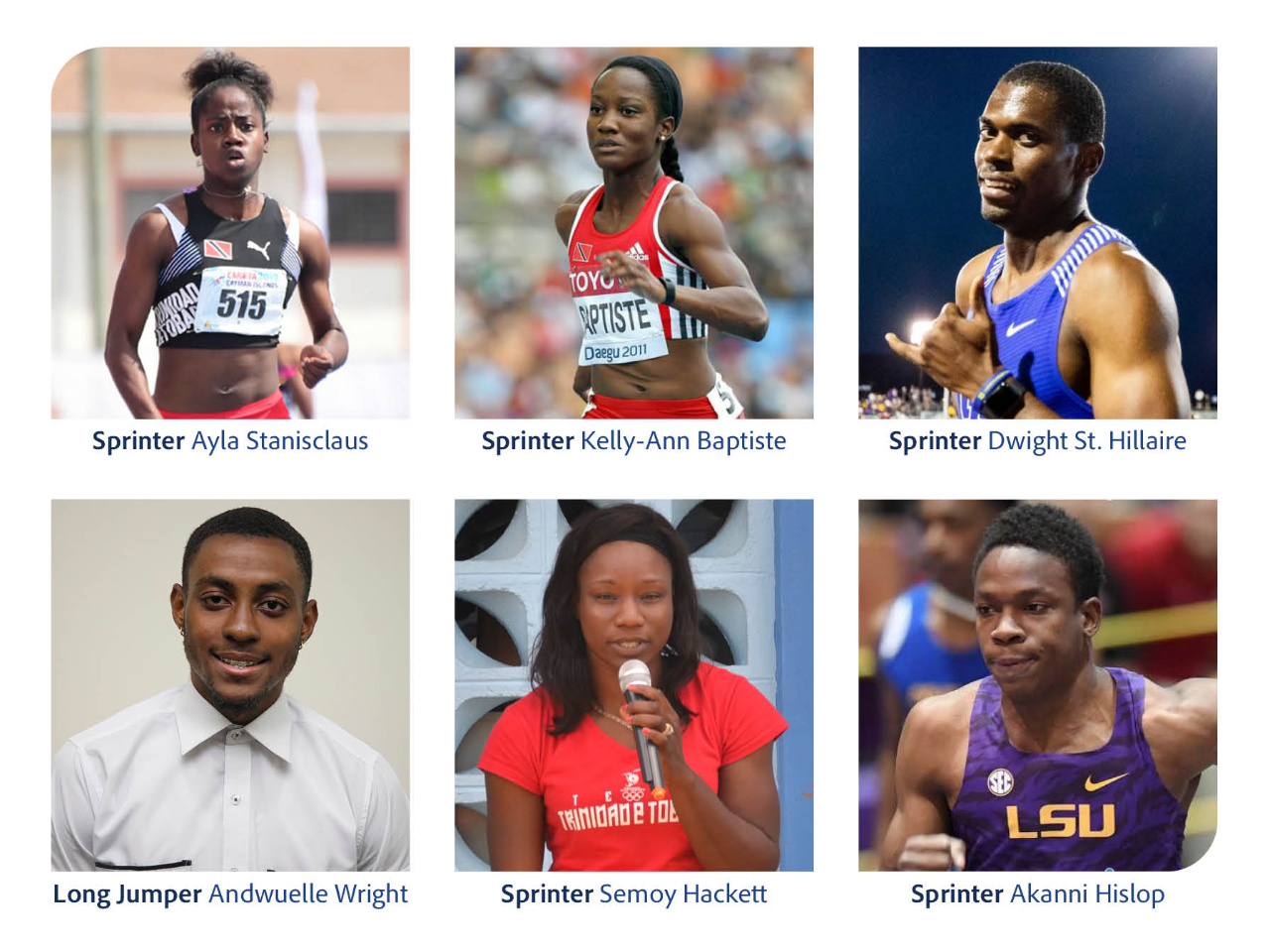 Six Local Athletes Head to Tokyo
Six Tobago athletes will represent Trinidad and Tobago at the Tokyo 2020 Olympics in Japan.
The contingent of 33 athletes from this country will compete across seven disciplines at the event, which takes place from July 23rd to August 8th.
The local Olympians are: Kelly-Ann Baptiste (100m, 4x100m; Zenith Athletics), Ayla Stanisclaus (4x100m; RSS Phoenix), and Kaizen Panthers quartet Dwight St. Hillaire 
(400m, 4x400m), Andwuelle Wright (long jump), Semoy Hackett (4x100m) and Akanni Hislop (4x100m). Veteran Baptiste will become T&T's longest-serving Olympian, alongside George Bovell III, with her fifth appearance.
Secretary of Sport and Youth Affairs Tracy Davidson-Celestine is proud that Tobago is being well represented.
"It is a major achievement that as an island, with a population of over 60,000, we are capable of producing world-class athletes. This is the fruit of the determination and hard work of a combination of athletes, parents, clubs and coaches. Congratulations," said Davidson-Celestine.
Long jumper Wright, the 2019 THA Sportsman of the Year, is the only male representative from Tobago competing in field events at the Tokyo Games.