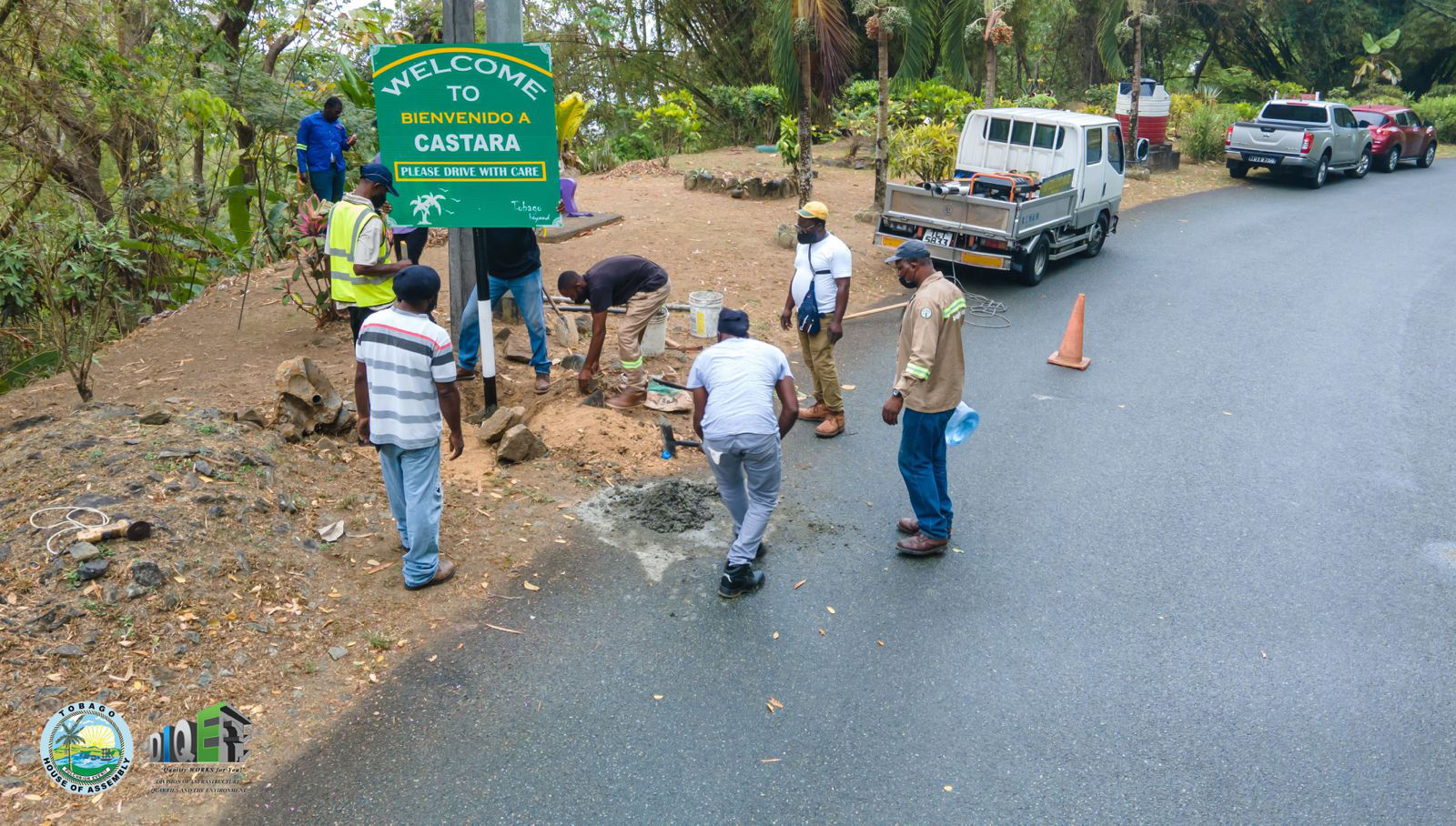 Have you ever traveled to a new location and gotten lost?
When someone visits a new location, being able to see signage that clearly directs them to an undiscovered place or confirms that they're heading in the right direction is quite reassuring.
The Division of Infrastructure, Quarries and the Environment (DIQE) understands how important signage is in providing valuable information to both drivers and pedestrians, whether locals or visitors. This is why the Signage Team, part of DIQE's Traffic Management Unit, is installing new village location signs.
"Each village gets two signs. The signs reinstate boundaries so you know when you're entering and leaving a village. And, once you're there, you can then use the street signs to navigate your actual location," said Transportation Planner Nadia Frank-John.
Tobago Beyond branding is being used in the signage, which is also visible at night as the signs are made of industrial grade, high-intensity material that reflects light, for example a vehicle's headlights.
Frank said the signage installations began in northern Tobago and will continue in the east, followed by the west.
"For a number of years there were some villages without signage due to past damage, so this helps to bring clarity to motorists or any user of the roadway."
Signs have been installed in several northern villages including Mason Hall, Runnemede, Moriah, Bloody Bay, and Castara.