Mandate Monday: Tobago Moves Ahead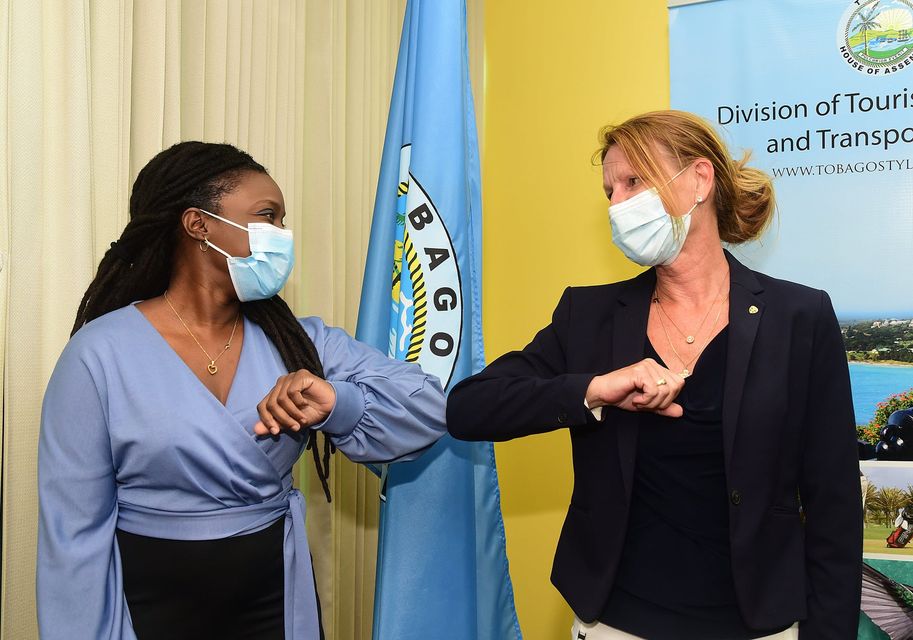 Secretary of Tourism, Culture, Antiquities and Transportation Councillor Tashia Burris said that over the past three months, for the period January to March 2022, the Division has consistently advocated for advancements in the tourism sector, hosting meetings with tourism associations, courtesy calls, and other stakeholder engagements.
Burris was speaking at the Executive Council media briefing's Mandate Monday (April 4th) at the Victor E. Bruce Financial Complex.
During the briefing, she shared some of the sectoral achievements of the Division including continuous and consistent support of the tourism youth clubs and advocating for the full re-opening of the island's beaches.
In addition, the Division "effected the handover of two catamarans to the Trinidad and Tobago Police Service (TTPS) to assist them in policing the Buccoo Reef Marine Park," she said.
As the Division works to improve the tourism industry, the Secretary also indicated that discussions with Caribbean Airlines will continue regarding local tourism.
"We'll continue to advocate for increased capacity on the air and the sea bridge," she said.
And while some may be looking forward to a quick trip during the Easter holiday, the Division of Education, Research and Technology is planning for the reopening of the island's schools.
During the briefing, Education Secretary Zorisha Hackett indicated that schools across the island have been visited and that the Division had hosted stakeholder meetings to garner input on the way forward.
"From these series of meetings, we were able to gain general consensus on when students will return to physical classrooms, what protocols will be observed, and under what terms and conditions the schools will be welcoming back their students in term III."
The Secretary indicated Tobago's schools will be prepared for the upcoming term.