Helping Residents Move Ahead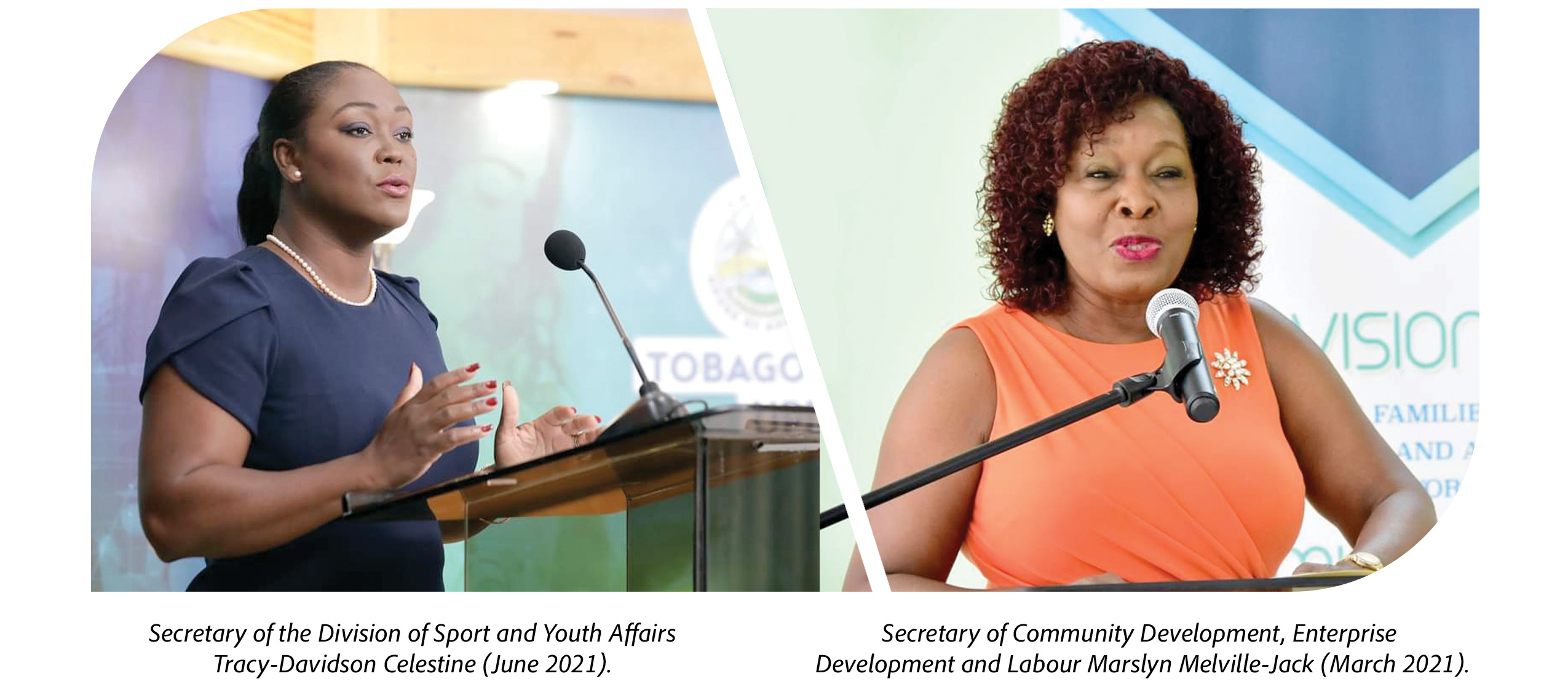 On July 17th, 'Thriving in the Pandemic Phase' – Episode 2 of Tobago Matters, the THA's virtual community meeting series, was held.
The panel included Secretary of the Division of Sport and Youth Affairs (DSYA), Tracy Davidson-Celestine, and Secretary of the Division of Community Development, Enterprise Development and Labour (DCDEDL), Marslyn Melville-Jack. One focus of the discussion was their response to the COVID-19 virus.
The DSYA Secretary said her Division was impacted greatly by the COVID-19 pandemic, particularly sports because of the closure of sporting facilities; however, Youth Affairs was able to utilize technology to serve its end-users.
"They became very creative, using technology and social media, and different platforms to reach young people. They've been having quite a lot of sessions and are now focused on ensuring that our youth, who seem very vaccine hesitant, get the information about the importance and benefit of coming forward to be vaccinated," she said. In addition, the department will soon focus on talking to this demographic about Tobago's autonomy.
Mrs. Melville-Jack, DCDEDL Secretary, said the results of the pandemic included reduced income and business closures but the Department of Community Development sprang into action very early.
"They assisted 1,000 persons in communities by providing face masks, manufactured by tutors of our Vocational Skills classes. We felt that in true form to our mission, which is building strong families and sustainable communities, we needed to assist with the food drive so we distributed 350 food hampers and 100 food vouchers. Another very important part of our response was our Vocational Skills Training Programme, which we moved from face-to-face to online," she stated.
Hosted by Stakeholder Engagement Consultant Glendora Lashley, the other panelists were Manager of the Business Development Unit, DCDEDL, Shelly-Ann Baptiste, and Senior Programme Coordinator of the Family Development Department, DHWFD Dr. Crystal Benjamin.
Watch the full episode at –