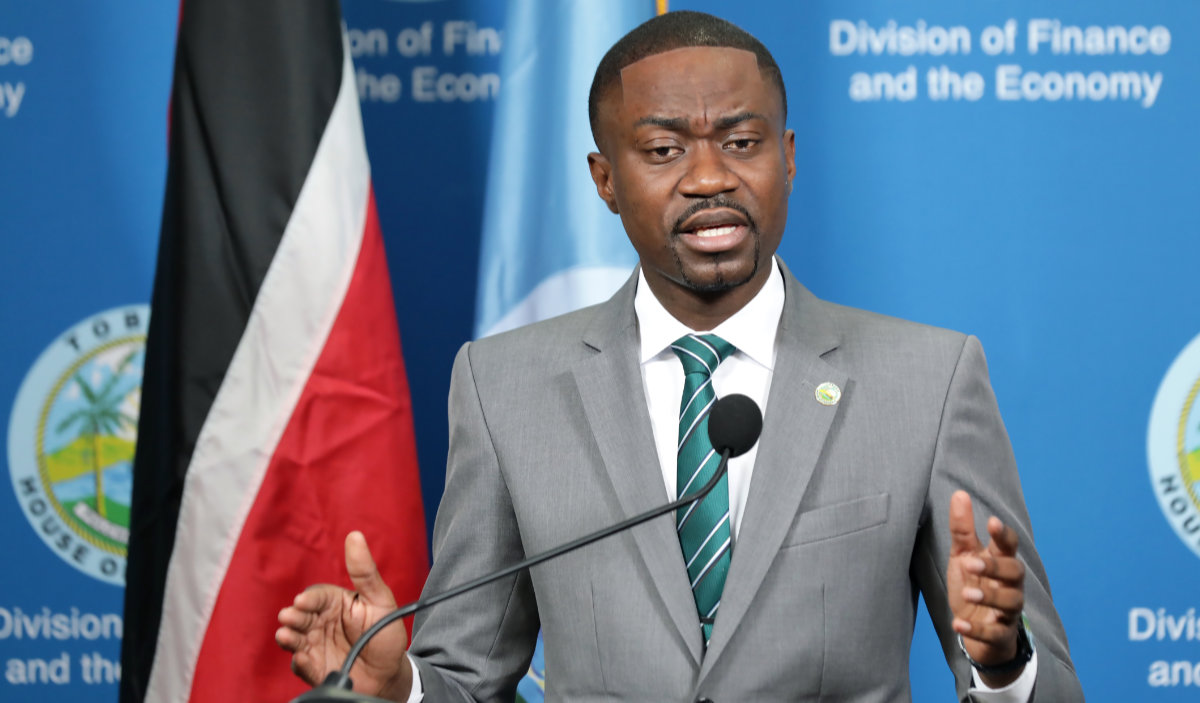 Tobago House of Assembly (THA) Chief Secretary and Secretary of Finance, Trade and the Economy, Hon. Farley Augustine, said statements he made during his first THA post Executive Council Media Briefing last week were based on the "cash reality" of THA accounts.
Finance Secretary Augustine indicated that former Finance Secretary, Joel Jack, was accurate in stating there is $344M available to the THA, however the funds are not available for use by the Assembly.
"Those are actually committed funds to unpresented cheques…When we look at cheques to be cashed and cheques to be collected, that is accounted for with the 344 million dollars," he said.
During the post Executive Council media briefing (December 22), the Finance Secretary indicated he was not providing a report based on what was previously done on paper, and reiterated that the THA had unspent balances of approximately $50 million, while  $392,000 was available in the contingency fund.
Finance Secretary Augustine further added, "I'm seeing this notion that yes we would have spent out our savings, but we expect monies to come from Central Government. Now let me tell you what is dangerous about that argument—savings are what we use for emergencies."
In addition, he indicated that as the allocations given by Central Government were not sufficient to run the THA, it remained important, as a small island, that Tobago has monies to treat with emergency situations.