COVID-19 Vaccine Roll Out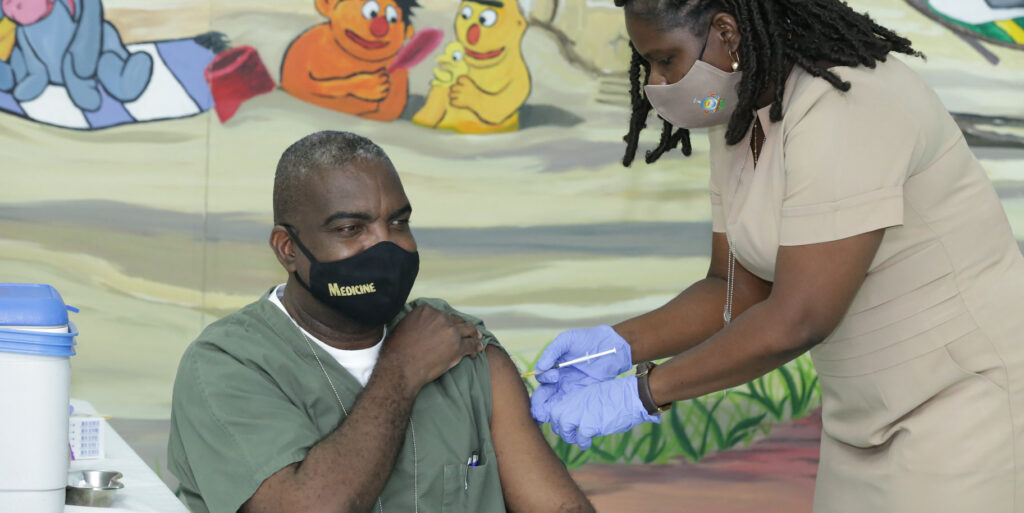 Head of the Internal Medicine Department at the Scarborough General Hospital (SGH), Dr. Ogonna Okeke, was the first to receive the COVID-19 vaccine in Tobago.
On Saturday (February 20th), 34 doses of the Oxford-AstraZeneca vaccine were administered to Tobago's frontline doctors and nurses at the Scarborough Health Centre.
In the first phase of administering the vaccine, priority will be given to 100 healthcare workers.
"We've been fighting the COVID-19 virus for some time now," Health Secretary Tracy Davidson-Celestine said. "Vaccines can reduce the transmission and spread of the virus on the island."
Two thousand doses of the AstraZeneca COVID-19 vaccine were gifted to Trinidad and Tobago by Barbados, who received a supply from the Government of India. From that amount, 200 doses were delivered to Tobago on February 18th.
Davidson-Celestine encouraged Tobagonians to be part of the process and sign up to take the vaccine.