Community Development Is a Must!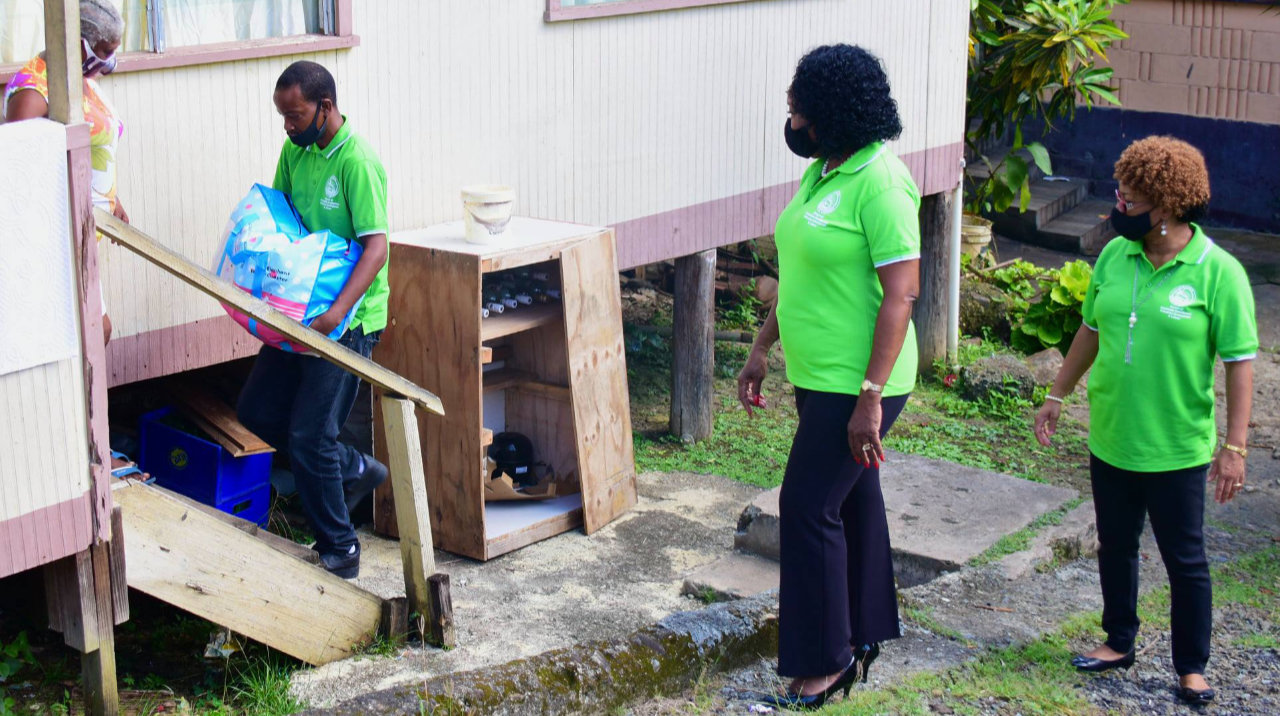 The Division of Community Development, Enterprise Development and Labour is currently hosting Community Development Week.
On Monday (November 8th), Community Development Secretary Marslyn Melville-Jack and representatives from the Division distributed hampers in eastern Tobago to a
number of less fortunate families. The distribution continues today (November 9th) in the west.
Another highlight of this week's events is the Business Expo themed, 'Thriving In A Pandemic'.
"We really want to celebrate the resilience of our entrepreneurs," said Manager of the Business Development Unit, Shelly Ann Baptiste, as persons have taken many business activities online. She indicated twelve entrepreneurs in four sectors, including the creative sector, light manufacturing, agro-processing, and health and fitness, were selected to participate in a virtual think tank.
Participants previously pitched their business ideas in front of a panel of judges. Ten videos from the preliminary pitches are now available on the Division's Facebook page where members of the public can vote for their favorite business idea. Eight finalists will go on to participate in the Expo where they'll do their pitch live. Prizes will be awarded in each category.
The Expo and another initiative, a Treasure Hunt, both take place on Friday, November 12th.
"The Treasure Hunt is an opportunity for our people to explore our island, so we give them clues concerning the history of Tobago. Of course, we are insistent that all the COVID protocols are followed. They must be masked and sanitized, and only three to four persons are allowed in a vehicle," said Baptiste. Participants take photos at various sites visited as part of the Division's competition.
To view the business pitches and for a full listing of COMMDEV Week events, visit the Division's Facebook page: https://tinyurl.com/wt43r47c.