Charles' 'Personality' Makes Pembroke Proud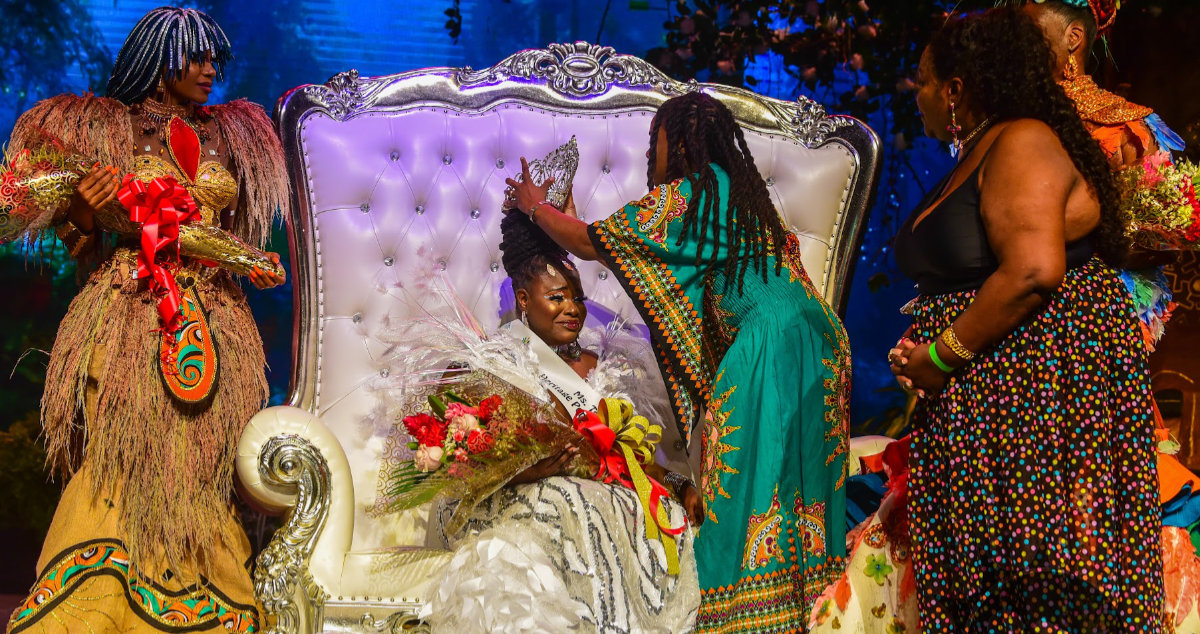 It takes beauty, poise and grace to compete in the Miss Tobago Heritage Personality 2022. And to win, it takes something extra special.
That's what helped Leighanne Charles sashay away with this year's title, as she was crowned on Saturday (June 23rd) night. She portrayed the red-billed tropic bird in the evening gown segment, in a glorious full-length white dress brimming with feathers and glittering throughout. The gown was conceptualised by Darcell Kirk and created by Odette Jack.
For her talent, Leighanne performed a rousing monologue in tribute to her village of Pembroke and some of the outstanding women of that community, including her late grandmother, Anona Berkley.
Leighanne left Shaw Park Complex with her arms laden, picking up the Best Talent, Best Gown Portrayal and Miss Intelligent awards, along with the overall title.
Goodwood Police Youth Club's Rebecca Bobb was also impressive on the night, earning the runner-up spot. Third place went to Shamika Denoon, representing performance group 'Sisters in Culture'.
The Tobago Heritage Festival continues tomorrow (Wednesday, July 27th) with the anticipated Pembroke Salaka Feast at Pembroke Heritage Park from 8 p.m.
Thursday (July 28th) is also action-packed, with the Junior Heritage Science Competition and Exhibition at Shaw Park Complex from 9 a.m., the Junior Heritage Festival Day (Shaw Park Complex, 9 a.m.) and the Les Coteaux Folk Tales and Superstitions (8 p.m.).