Building Resilience Essential
Tobago may have been spared severe weather during Tuesday's (June 28th) tropical wave, but the island was prepared to respond in the face of a disaster.
This is according to Tobago Emergency Management Agency (TEMA) director Allan Stewart, who says Tobago's disaster relief mechanism was optimised in terms of the resources available. TEMA is already assessing reports of property damage on the island.
"As you may be aware, we would have activated the [Tobago] Emergency Operations Centre just about 24 hours ago and, during that period, we would've received 11 reports so far as to what may have happened," Stewart said yesterday (June 29th).
Stewart said the reports came from 11 different villages across the island.
"…Some of which comprised of two roof reports, four of them being fallen trees impacting other areas, one of them would've been a house that collapsed completely, and that would be considered to be the most severe out of the reports. There would've also been a motor vehicular incident," he said.
Stewart was also grateful for the support from the Tobago House of Assembly's (THA) leadership.
"Having the [Chief Secretary-Tobago Honourable Farley Augustine] leading the charge, it was easy for us to coordinate this event, and that gives rise to a level of preparedness and readiness."
Stewart said over the years, through the THA, a number of investments were made in TEMA and "we were able to bring that to bear."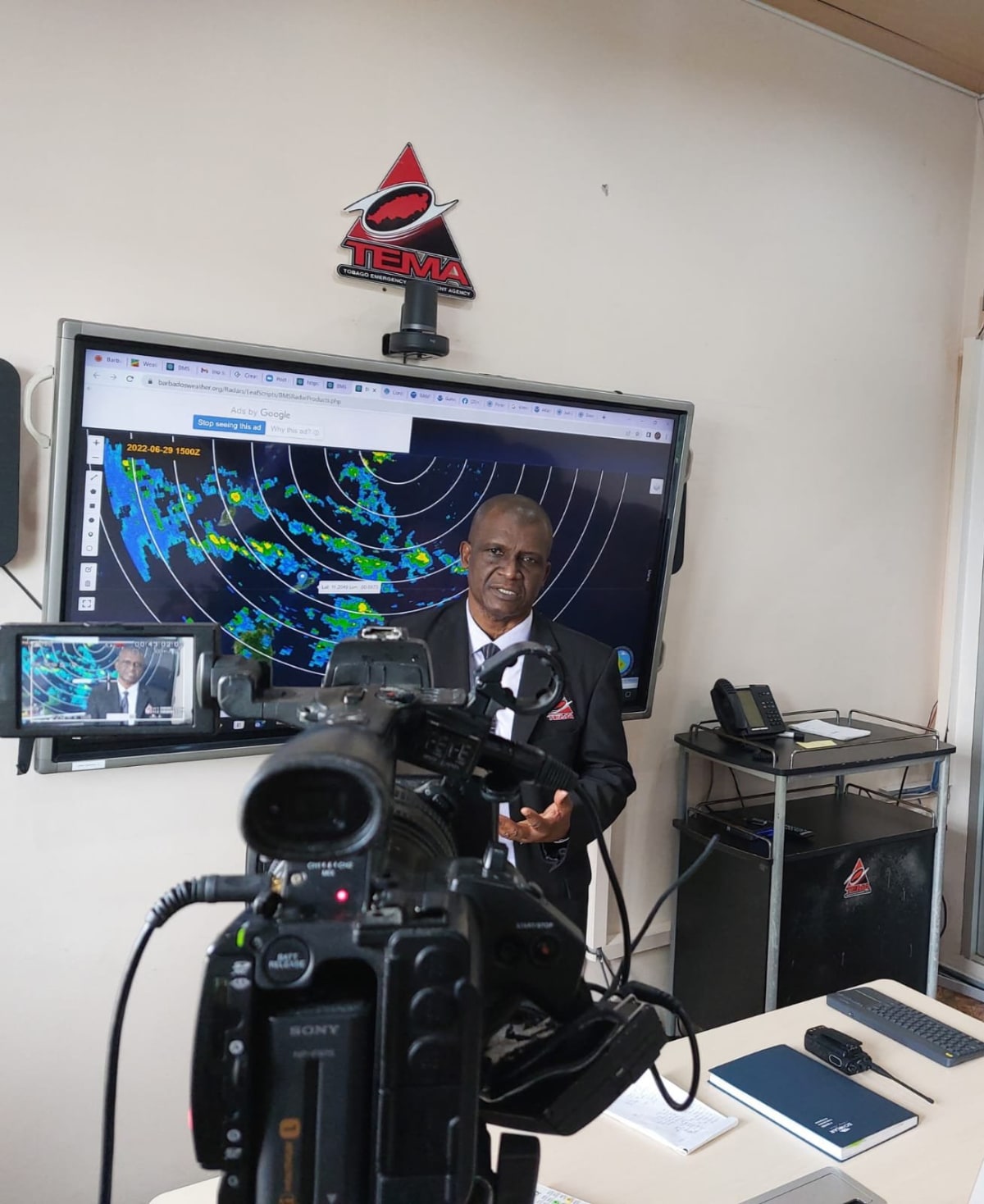 He said the level of preparedness was thanks to a human commitment and the institutional input of TEMA's partners, including the Trinidad and Tobago Fire Service, the Trinidad and Tobago Police Service and the Coast Guard.
He said Tobago must build resiliency at every level, from residential homes to communities and across the public and private sectors.