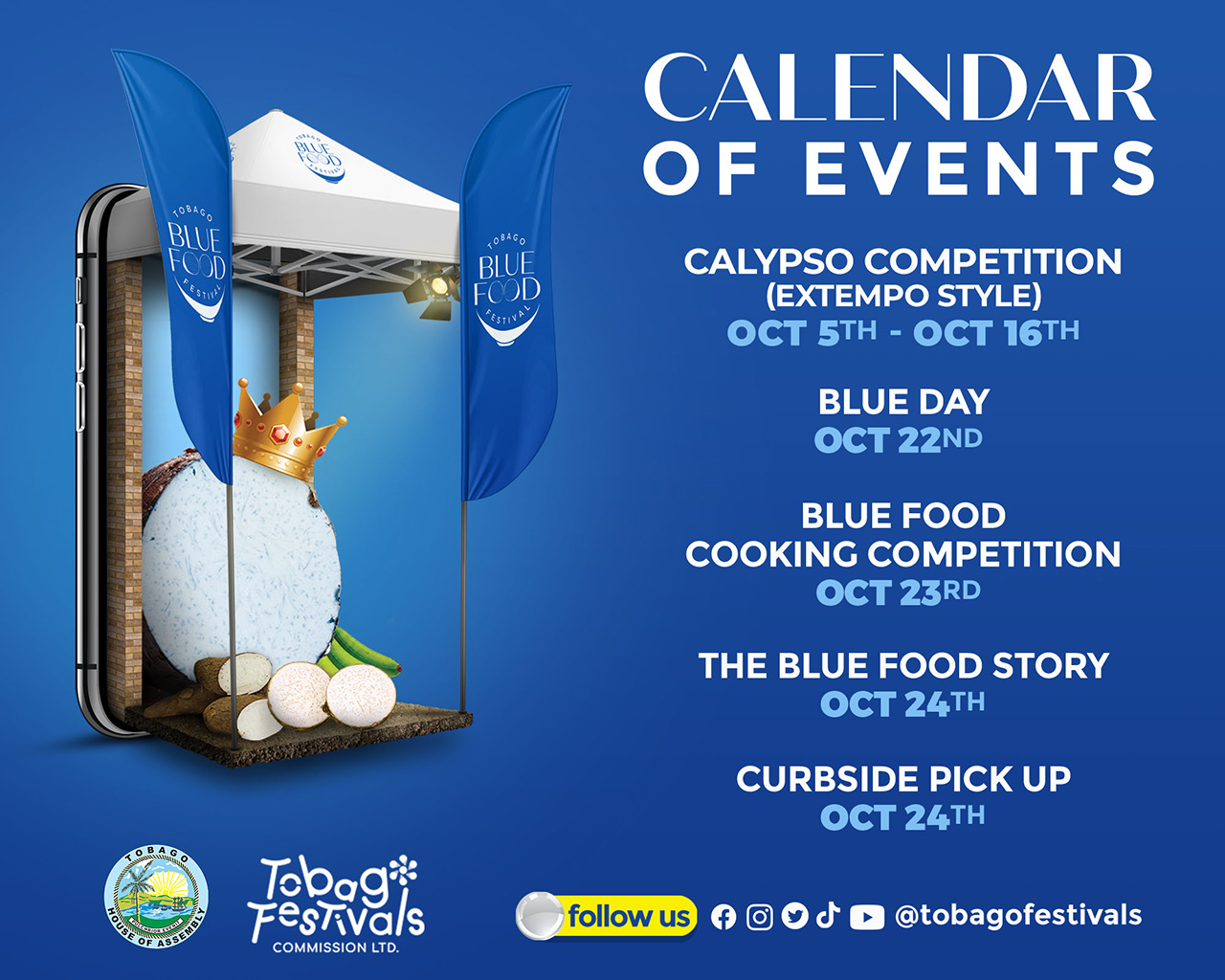 The Tobago Blue Food Festival is celebrating twenty-four years of existence.
In 2020, due to the COVID-19 pandemic, it became a hybrid event and this year the Festival will follow a similar format of in-person and online activities.
The Tobago Festivals Commission Limited (TFCL) will host the food-based event that will incorporate various competitions.
Activities include the Blue Food cooking competition on Saturday, 23rd October where participants from the villages of L'Anse Fourmi, Bloody Bay and Parlatuvier will compete in five categories: Dasheen Wine, Dasheen Black Cake, Dasheen Pastry, Dasheen Drink, and Dasheen Ice Cream. This event is not open to the public.
An online cooking competition will take place on October 23rd inviting persons to submit videos or images of their own blue food dishes, from which one winner will be selected.
On Sunday, 24th October, the Blue Food Curbside Pick-up will be held where community cooks within villages will prepare blue food fare and offer pick-up. The menus and other relevant information will be available on TFCL's social media pages ahead of the event for persons to place their orders. This year, a documentary on the history of the Festival titled 'The Blue Food Story' will premiere online on October 24th.
In addition, TFCL will host an online calypso competition with an extempo melody; entries can be submitted until October 16th. There will also be a Virtual Blue Day Challenge – an open online competition for individuals, Divisions and Companies to submit their best presentation/interpretation of Blue Day for judging. The deadline for entries is October 20th.
Visit TFCL's Facebook page for details and results of all activities, as there will be content posted all month long!