The Division of Agriculture, Marine Affairs, Marketing and the Environment is CEDP Secretariat's Green Office Week Champions 2015!

GREEN OFFICE WEEK PRESENTATION CEREMONY




Team Leader Bernard Allum accepts 2nd PLACE award on behalf of the Division of Infrastructure and Public Utilities.

GREEN OFFICE WEEK PRESENTATION CEREMONY




Steveland Duncan, Team Leader for the Division of Settlements and Labour accepts 3rd PLACE award.

GREEN OFFICE WEEK PRESENTATION CEREMONY




Team leaders from the participating Offices pose with the winning team- Division of Agriculture, Marine Affairs and Marketing.

GREEN OFFICE WEEK PRESENTATION CEREMONY




Mrs. Nevlin Renwick, Administrator for the Division of Agriculture, Marine, Affairs, Marketing and the Environment and her Green Team proudly poses with the Green Office Week Challenge Trophy

Green Office Week Challenge Trophy
About CEDP
The Comprehensive Economic Development Plan (CEDP) 2.0 is the policy document that focuses on sustainable development in Tobago and at the heart of CEDP 2.0 is diversification of the economy, preservation of the environment and a better standard of living for its people.
The Goal of the CEDP 2.0 is to transform and diversify the Tobago economy such that it is better able to adjust to rapid changes in the national and international economies by producing products and services in which it can retain a competitive edge.
There are eight strategic priority areas of the plan and each Division of the Tobago House of Assembly plays a lead role in implementing the plan to achieve the stated outcomes.
The plan spans from 2013 to 2017 and was established in December, 2013 by Executive Council.
The CEDP Secretariat is charged with the mandate of playing the lead role in the coordination and oversight of the implementation of the Comprehensive Economic Development Plan (CEDP) 2.0.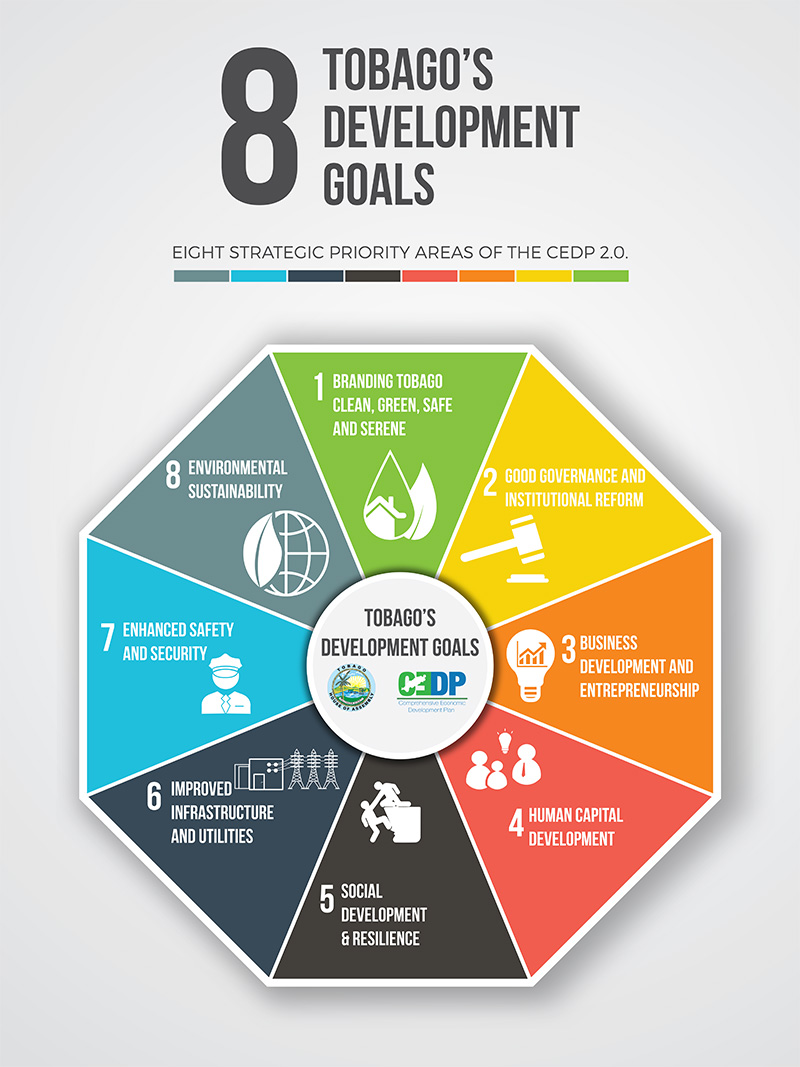 Latest News

Tobago is hosting a logo contest to brand the island Clean, Green, Safe and Serene.…
Read the rest of this entry

Featured Documents
Stay Connected

Facebook By Weblizar Powered By Weblizar
Stay Connected

Facebook By Weblizar Powered By Weblizar
Contact Us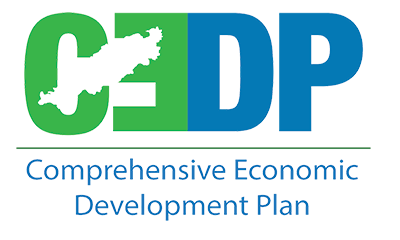 Comprehensive Economic Development Plan
Office of the Chief Secretary
Tobago House of Assembly
Level I, Unit Trust Building
Main Street
Scarborough, Tobago.
Tel: 635-2165 Fax: 635-2164
cedp@tha.gov.tt