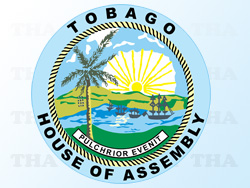 Tobago House of Assembly (THA) Chief Secretary Orville London has appointed a three-member Task Force to "move the struggle for internal self governance for Tobago forward". He has also written the leaders of the three political parties that contested the January 21 Assembly elections to a meeting to discuss the issue.
Members of the Task Force are attorney Deborah Moore-Miggins, retired chief administrator Allan Richards and former permanent secretary in the former ministry of Tobago development Terrence Henry.
The terms of reference of the Task Force are to examine the provisions of the THA Act 1996 and examine the full gamut of authority and responsibility afforded the Assembly; identify legislative enactments that have been passed subsequent to 1996 that have affected provisions of the THA Act; identify those provisions that require Central Government assistance and cooperation for implementation and institutionalisation and their relative status; identify and enumerate the activities of Central Government to its ministries and agencies that violate the spirit and intent of the THA Act 1996; and consult with the relevant persons and entities that could assist in the conduct of the exercise.
London said the Task Force has been given a month to submit its report and pointed out that the exercise will provide the opportunity to "see exactly what ways the THA Act has been undermined and what necessary action we should take".
He said the appointment of the Task Force was part of a process to place the struggle for autonomy back on the front burner and was convinced the Central Government had adopted a strategy to ignore what was coming out of Tobago that will allow the excitement and the intensity to subside. "We have to guard against this and I am also convinced that this particular strategy has a chance of success because of the lack of collaboration, disunity and disconnect among the various leaders and institutions in Tobago," he said.
London has invited Tobago Organisation of the People leader Ashworth Jack, leader of the Platform of Truth Hochoy Charles, Chairman of the Tobago Council of the People's National Movement Neil Wilson and two of their representatives to attend the meeting at the Mount Irvine Bay Hotel to treat with the way forward with respect to this.
He said the purpose this exercise was to crystalise the promises and pledges made to the Tobago public over the years adding that each political leader had stated time and time again their commitment to the struggle for autonomy for Tobago.