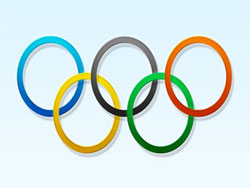 Tobagonians must take pride in the fact that all three Tobago athletes participating in the current London Olympic Games made it to the finals, THA Chief Secretary Orville London stated today. (Wednesday 8th August 2012)
He said it was significant that an island of just under 60,000 could have had 100 per cent of its athletes accomplishing such a feat in the Olympics and speculated that had Kelly-Ann Baptiste and Renny Quow not suffered injuries, the medal haul might have been more than just one bronze which was won by Lalonde Gordon in the 400 metres race.
Baptiste became the first national sprinter to make it to make an Olympic final of the women's 100 metres. The third Tobagonian athlete to make it to an Olympic final was Semoy Hackett who placed third in the women's 400 metres semi-final on Tuesday.
Recalling that both Quow who was injured prior to competing and Lucas both won medals at the last World Championship, London said the performance of the Tobago athletes in recent years showed that something right was being done on the island.