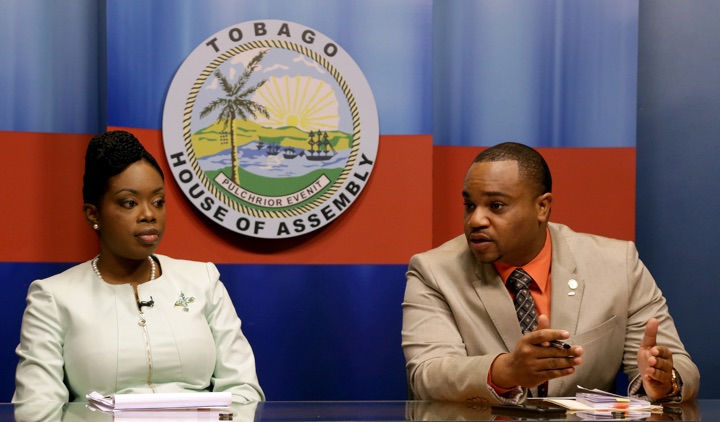 The board of directors has been approved for the new Tobago Tourism Agency, and will begin working immediately after their appointment in July. Secretary of Tourism, Culture and Transportation Nadine Stewart-Phillips made the announcement Wednesday (June 28) at the post Executive Council media briefing at the Administrative Complex, Calder Hall.
The Secretary said Tobagonians have been clamoring for an agency focused solely on developing the island's tourism product, which will soon be in action.
"They will immediately get to work formulating strategies to be implemented by the Division," Stewart-Phillips said.
Dr. Sherma Roberts will chair the new agency, which will consult with stakeholders and the public "to ensure that everyone is a part of the discussion," the Secretary explained. Roberts is the Graduate Coordinator, M.Sc. Tourism Programmes, at the University of the West Indies, Cave Hill.
Stewart-Phillips is confident that Roberts will achieve success.
"She's a young Tobagonian, passionate about Tobago and its tourism development," the Secretary said.
The Agency's responsibilities include policy implementation in the tourism sector, as well as "designing and implementing suitable marketing strategies, product development, and research."
Stewart-Phillips said Tobago's culture is an important element of our product, and will be used as a unique selling point.
"Our culture and visitors look forward to this experience whenever they come to our island."
She added that the Agency is a welcome step to the island's tourism marketing, saying the Division is looking forward to "a positive turnaround in our tourism sector here in Tobago."