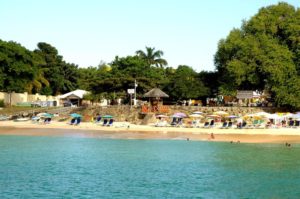 Beach operations in Tobago will be tightened up, as a national voluntary standard is coming for the island's beaches.
The Tobago Tourism Agency Limited (TTAL) is partnering with the Trinidad and Tobago Bureau of Standards (TTBS) to develop the policy.
It will establish general requirements for beach operators who offer services on or near beaches. The standard will cover beach safety, ownership, and cleaning and waste removal. It will also govern sustainable infrastructure and other pertinent areas affecting beaches, as well as standardise beach management.
This includes assuring that entertainment events are held in a way that is socially and environmentally responsible, which according to TTAL CEO Louis Lewis, is critical to the island's tourism product.
"…Tobago's beaches play an integral role in the island's culture, economy, and very identity," Lewis said. "Keeping them clean, safe and sustainable is essential for our people as well as our planet."
Last November, the agency established a committee to assist the TTBS in this project.