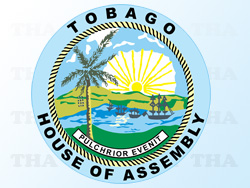 The Ministry of Tobago Development is being accused of illegally running a parallel fishing data-collection system among Tobago's fisherfolk.
Assemblyman Hayden Spencer, Assistant Secretary at the Division of Agriculture, Marine Affairs, Marketing and the Environment, said on Wednesday (13th August 2014) that the Ministry was carrying out this exercise contrary to the Fifth Schedule of the THA Act which gives the Assembly the sole authority for fisheries. He added that the Assembly's Legal Department was looking into the matter.
Spencer who was speaking at the weekly post Executive Council media briefing stressed: "I want to make it very clear that, under the Fifth Schedule, the Assembly is responsible for fisheries. I am therefore urging and pleading with not just the members of the community but also the Tobago Development Ministry: you are causing a conflict. The Tobago House of Assembly has the responsibility to develop the fishing industry in Tobago."
He said the Division had recently increased the number of data-collection officers to 23 to serve all the island's landing sites, and that this parallel operation, as well as being illegal, is also causing some confusion among the fisherfolk.
"The fisherfolk are no longer sure who they should give information to, and in some instances are refusing to cooperate with the young people in the Extension Unit of the Fisheries Department, so I am pleading with the people of Tobago, I am pleading with the fisherfolk: do not be misguided, the THA is responsible for fisheries in Tobago, not the Ministry of Tobago Development."
The Ministry has also been accused of carrying out parallel programmes in reforestation and CEPEP.
Spencer added that the new Lambeau fishing facility on Milford Road will be completed next week and hopes that it will begin operating by the end of August.