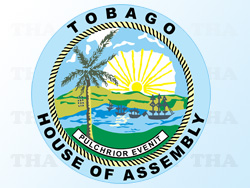 A vintage Calypso Competition will take over Tobago's Pembroke Heritage Park this Saturday (October 29) as part of Tobago History Month celebrations.
THA Chief Secretary Orville London announced last Monday (October 24, 2011) that the Division of Community Development and Culture will partner with the Trinbago Calypso Association to host the vintage Calypso event which starts at 7 pm. Tobagonians would again be treated to another first time experience on the island with a Bele Festival. London said the Division will launch its Bele Festival, starting with a procession from the Belle Garden Great House on Saturday (12 November, 2011), from 4.30 pm.
He boasted that the Tobago-created congo bele dance will be featured at the Festival. This dance made its way into the Caribbean Festival of Arts (CARIFESTA) and was branded and accepted as a dance form that was created in Tobago. The other two dances created in Tobago were the bele reel and the jig bele.
London said the festival had some potential for Tobago's tourism because the only other island where an official bele festival is held is Martinique.