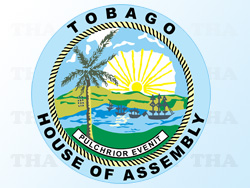 The twinning of Scarborough with the city of Sainte-Anne in Guadeloupe will come closer to fruition when a Tobago House of Assembly (THA) team makes a one-week visit to that island next week.
The team will attend the art and cocoa festival and visit chocolate, coffee, sugar cane and cassava factories in Sainte-Anne from Tuesday. Members will also meet with town councillors, the Mayor of Sainte-Anne Blaise Aldo and market gardeners as well as attend a pottery workshop. The team will be headed by Agriculture, Marine Affairs, Marketing and the Environment Assemblyman Godwin Adams. It will include the Assistant Secretary of Community Development and Culture Assemblyman Ancil Dennis and Coordinator of Protocol and International Relations Janelle Aquing.
The festival brings together every year professionals and amateurs in craft, agriculture and agro processing from Sainte-Anne and all of Guadeloupe.. The Assembly hosted a working team of cooperation from Sainte Anne on April 8.