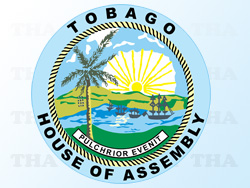 Chief Secretary Orville London has given a commitment that the Tobago House of Assembly (THA) will support the activities of the First Citizens Sports Foundation in Tobago.
Chairman of the Foundation Dr Keith Clifford and Chairman of its Sports Development Committee Catherine Forde met with London on Monday (2nd September 2013) to garner the support of the Assembly.
Clifford described the 30-minute meeting as "highly successful", adding that London also gave them a few ideas. Clifford said they discussed strategies for the Foundation to make a greater impact in Tobago.
Forde said her committee was looking forward to partnering with the Assembly in its sports for all initiative which was started in 2009 but was not so successful.