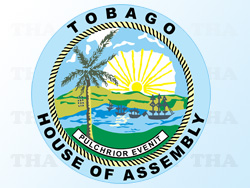 The Tobago House of Assembly Executive Council will present the Report of the Commission appointed to review the Proposed Legislative Offerings for Conformity with the Wishes of the People of Tobago today, Monday (December 10, 2012).
The conference will be held at the Studio, Information Department, Office of the Chief Secretary, Administrative Complex, Calder Hall at 10:00 a.m.
Copies of the report are available here.
The media is invited to cover the event.