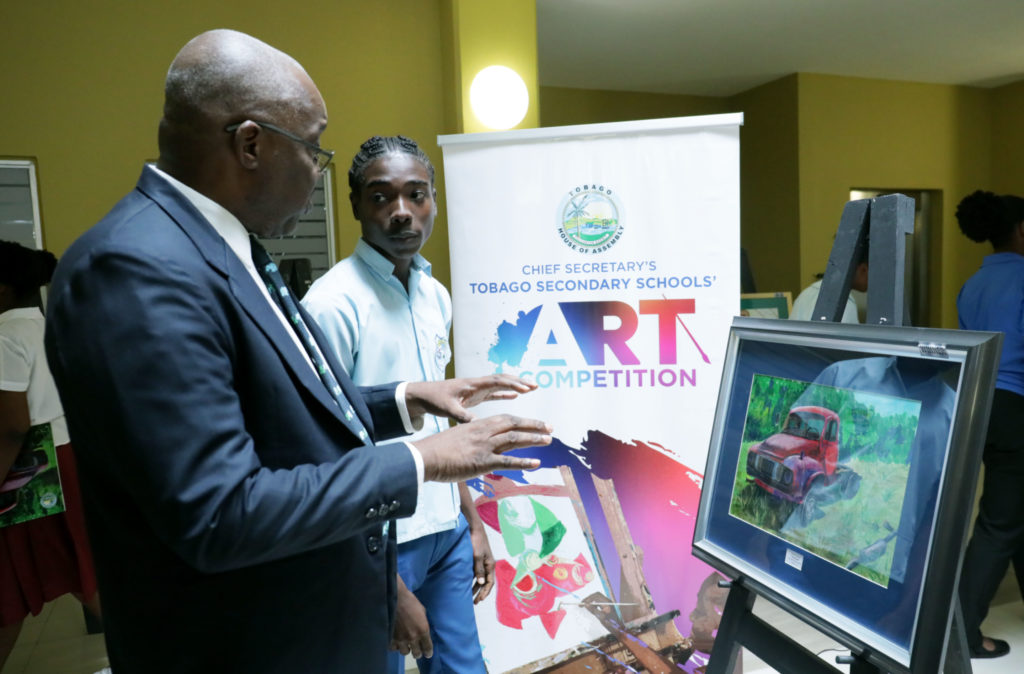 Speyside High School fourth form student, Ackim Chance, is the winner of the Chief Secretary's Tobago Secondary Schools' Art Competition. He was awarded $3,000 for the winner's prize with his piece "Abandoned." The remaining 11 finalists earned $1,500 each.
Speyside was the top school at the prize-giving ceremony held on Tuesday (December 12, 2019), when the winners were announced at the Anne Mitchell-Gift Auditorium of the Scarborough Library Facility, and received a $10,000 cheque. This year forty-seven students entered the competition.
"We do have talent here and once we nurture the talent, we'll be able to hold our own anywhere in the world," THA Chief Secretary Hon. Kelvin Charles said.
"It is our collective duty to be avid supporters," Charles said during the prize-giving ceremony. The Tobago Secondary Schools Art Competition is "a platform we continue to diligently protect as an avenue for the limitless potential of our young people."
The 2020 Chief Secretary's Calendar was unveiled at the ceremony, which celebrates the island's young artists. The annual event marks the release of the coveted large-scale calendar.