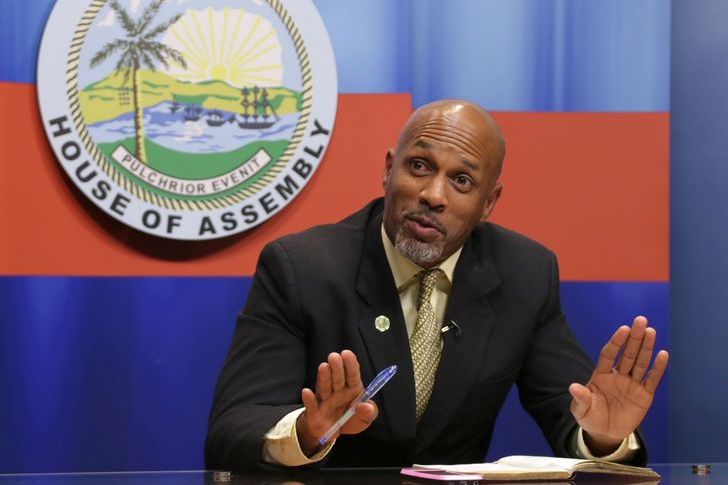 A new system will be put in place to reward Tobago athletes for outstanding performances.
This was announced by the Secretary of Sport and Youth Affairs Jomo Pitt during Wednesday's (August 23) post Executive Council media briefing at the Administrative Complex, Calder Hall.
"We do have a committee in place that is going to submit their final report within the next week, which will be taken to Executive Council to be ratified before its made public," Pitt said.
"Going forward, once we have this policy, it will make it easier for athletes [and] coaches to know, in advance, what they can expect from the Tobago House of Assembly."
The Secretary congratulated the athletes who competed in the recent World Championships in Athletics in London on August 13.
"I would like to take this time to congratulate our Tobago athletes that would have participated in the recent World Games," he stated, "[and to] take the opportunity to congratulate the Tobago coaches who would have laid the foundation for our Tobago athletes to launch their international career."
Pitt added: "Many times we forget these coaches who have been in the vineyards and who are still there, working voluntarily for the last two decades, quarter century.
We have a way of overlooking them and paying attention to the achievements of our athletes. Not diminishing what they (athletes) have done, but let us also acknowledge our coaches who would have given them a platform for them to launch their career."
Pitt also provided an update on funding for sporting bodies, saying they have already submitted their budgets for the next fiscal year.
"One of the things I've mandated from them is that they must have some measurable goal," Pitt said. "What we don't have are measurable goals for when assistance is given to them."
The Secretary said based on these goals, benchmarks will be set for the sporting bodies. This will allow the Division to "measure what we're doing and how successful we're doing it."