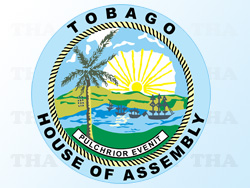 Obesity among residents of Tobago and the efforts being made by the various Divisions of the Tobago House of Assembly (THA) will be discussed at next Thursday's (25th April 2013) plenary sitting of the House of Assembly.
Secretary of Health and Social Services Assemblyman Claudia Groome-Duke noted that obesity is a worldwide phenomenon that contributes to lifestyle diseases that lead to a decrease in the quality of life and often, premature death.
In a preamble to a motion on the Order Paper for discussion the Health Secretary said Trinidad and Tobago has been identified as one of the countries with the highest rate of obesity in the world. In fact a report earlier this month rated this country in position three after Kuwait and the United States in its level of obesity.
She said various Divisions of the Assembly have initiated programmes and developed strategies to address this issue among the island's residents and will seek the support of her colleagues in the House to urge all Tobagonians to take personal responsibility for their health and general well-being.
The House sits at 1.30 p.m. and proceedings will be carried live on Tobago Channel 5.