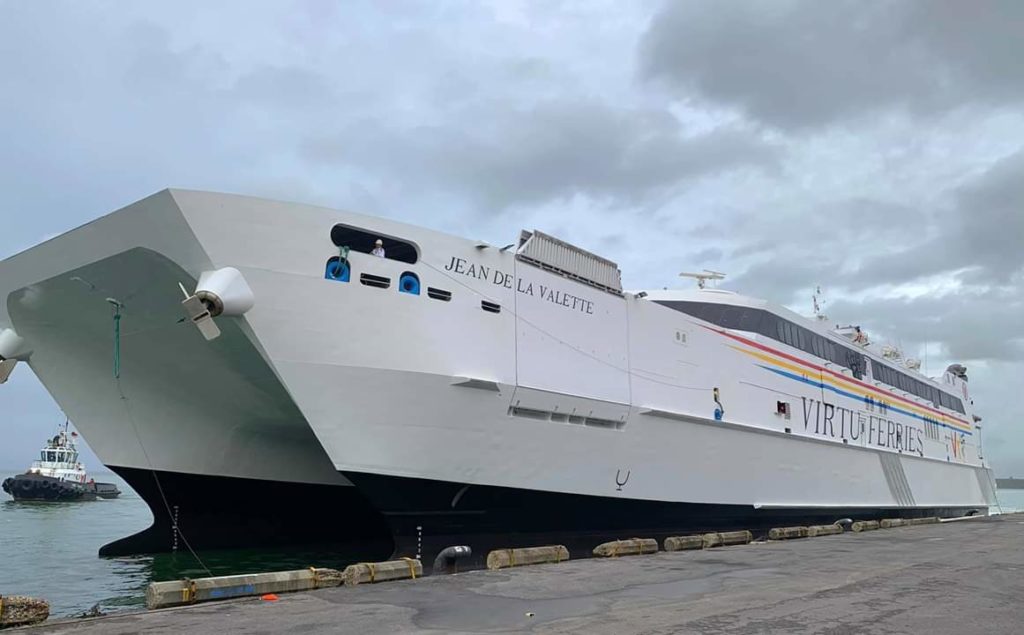 The Jean de la Valette vessel, which travelled from Spain, sailed into the port of Port of Spain on June 19, 2019.
The addition to the Inter-island Ferry Service accommodates 800 passengers and 230 vehicles and joins the T&T Spirit and the Galleons Passage, as well as the cargo vessel, Cabo Star.  The T&T Spirit is schedule for dry-docking at the end of July.
"The THA is pleased that the Jean de la Valette is now in T&T waters and will soon be added to the inter-island route. The link between Trinidad and Tobago is critical and we continue to see it as a priority," THA Chief Secretary Kelvin Charles said.
"As such, the Government of Trinidad and Tobago has been proactive and put this interim measure in place to ensure continued reliability on the sea-bridge, until the arrival of two new fast ferries which are on order. No cost was too much to guarantee the comfort of passengers in a first-class environment and ensure that the route continues to be serviced consistently," he added.
The vessel is being leased at a cost of $263,580 TT per day. It is slated to undergo routine inspection and clearance by Customs and Excise, and the process of acquiring relevant approvals and training of local staff, as required for the vessel's operation.